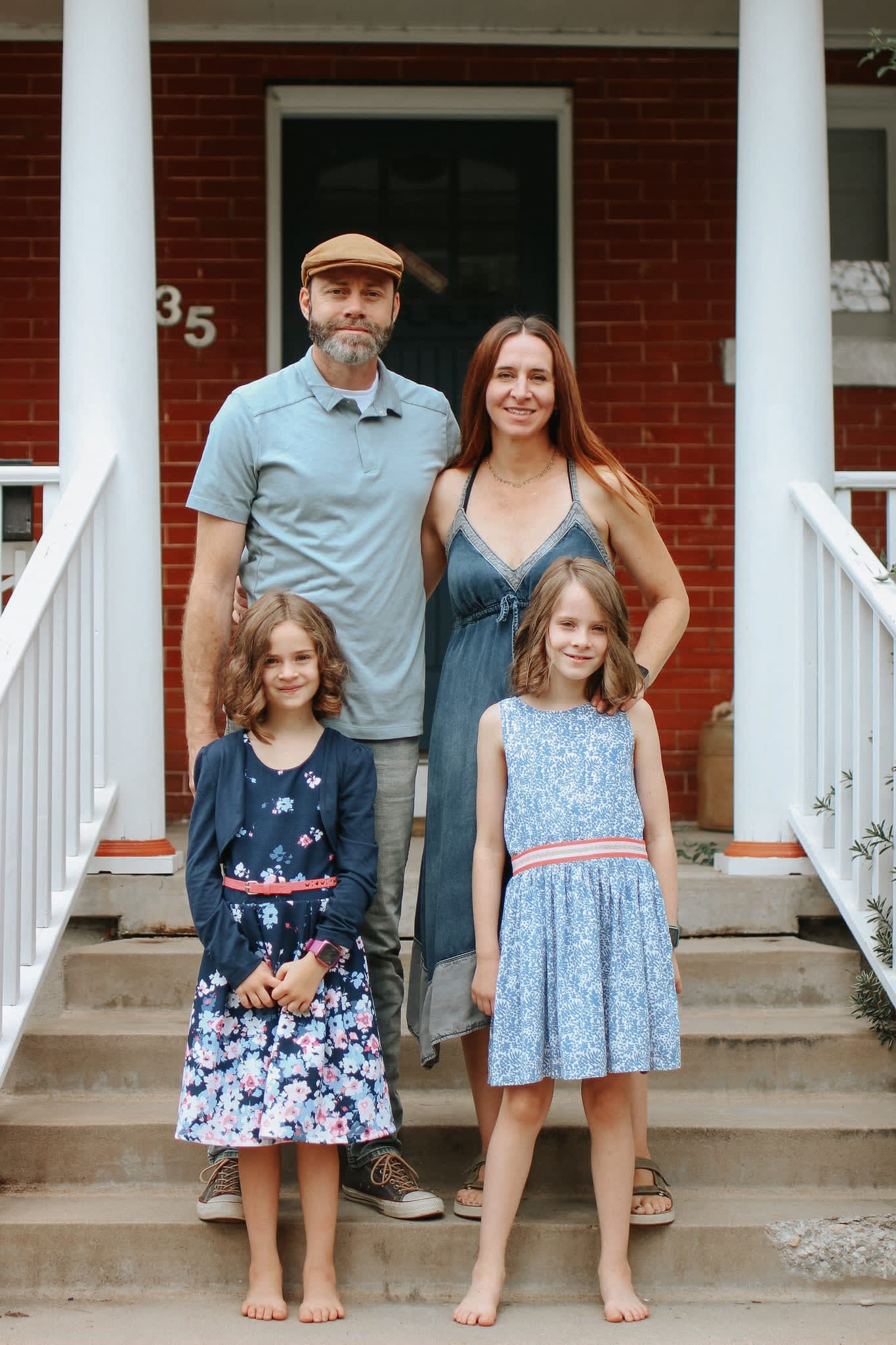 We feel so fortunate for the incredibly deep connections we make with our clients over the course of their real estate transactions and beyond. Chris Wolpert and Amy Grubert are two perfect examples of this.
They moved to Denver from Oakland in 2014 to get closer to family, live a more outdoors-focused lifestyle, and enjoy a lower cost of living. We saw more than 60 homes together, and in many ways it felt like we became family while we were working together on their search. They eventually they purchased a beautiful home near Wash. Park, where they've loved building community and exploring Denver by bike while raising their two incredible daughters, Clementine and Penny. And it has been an absolute JOY to watch their girls grow from being toddlers to the intelligent, independent, and fun young women they are today!
Chris serves as Clerk of Court for the United States Court of Appeals for the Tenth Circuit, where he oversees operations for federal appeals from Colorado, New Mexico, Kansas, Utah, Oklahoma, Wyoming, and Yellowstone National Park. Amy is a frontline health care provider who works as a family practice physician assistant at Denver Health's Pena Clinic. Clementine is an artist and animal lover who plays competitive soccer and aspires to play the guitar. Penny is also a driven soccer player who is currently interested in exploring space and researching the life of Eva Peron.
Chris and Amy recently purchased a beautiful new home near Sloan's Lake and are currently under contract to sell their Wash. Park home. We were so thrilled to be of service yet again to their family.