Denver Real Estate Market Report
By David Schlichter
You're probably used to us telling you that the real estate market is on fire! This summer market has been slower than in recent years, though. With interest rates remaining elevated, many would-be sellers who are locked into low interest rate loans have been staying on the sidelines, keeping inventory levels low, prices high, and the overall number of homes sold lower. Some would-be buyers are staying on the sidelines, too, while others are taking advantage of the fact that the market is less competitive to get out and find their dream homes!
This market isn't consistently bad or consistently good. Some listings are sitting on the market for a long time while others are getting a lot of activity. Two weeks ago we listed a home in Sloan's Lake that got nine offers on the first day on market and closed for $75,000 above the asking price. On the same day, we listed a half duplex near Harvard Gulch that got six offers the first day on the market and is under contract for well above the asking price.
It is not always easy to identify which listings are going to "pop" and which ones aren't, but one thing is certain in this market: having an experienced and educated real estate agent working as your advocate can make an enormous difference when navigating these complex market conditions!
Contact us
today to discuss your own unique situation!
Cheesman Park, Country Club, Congress Park, and Morgan's Historic District: Neighborhood Activity
Cheesman Park, Country Club, Congress Park, and Morgan's Historic District: July Market Stats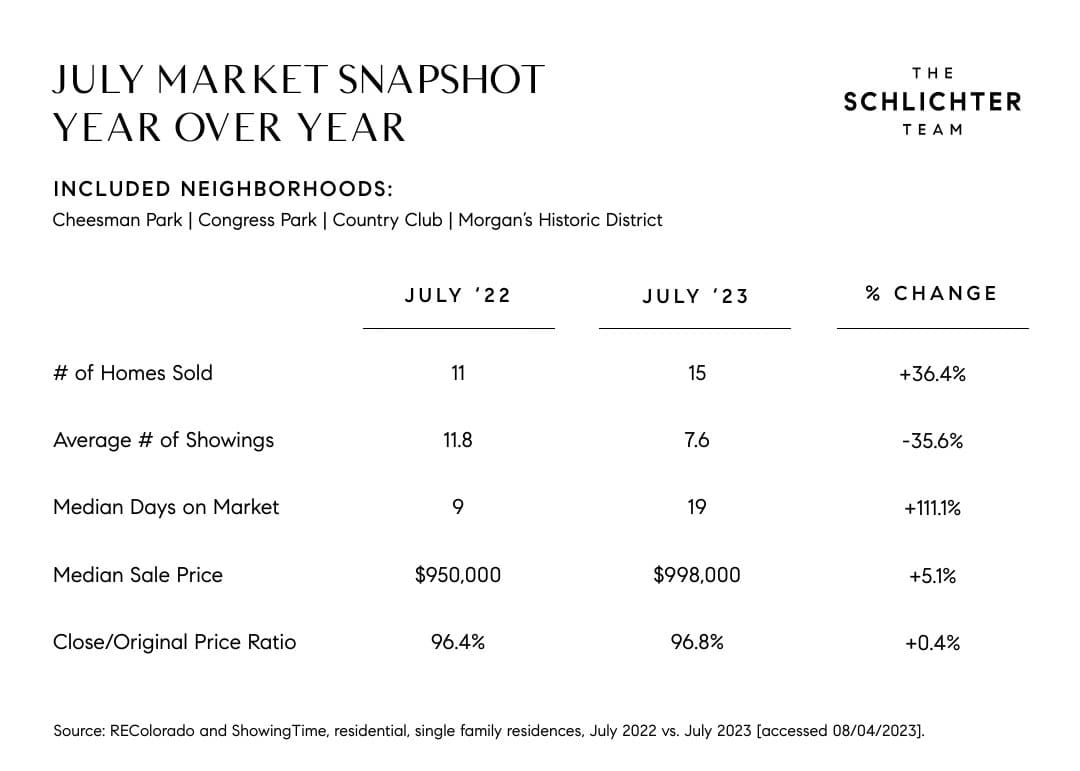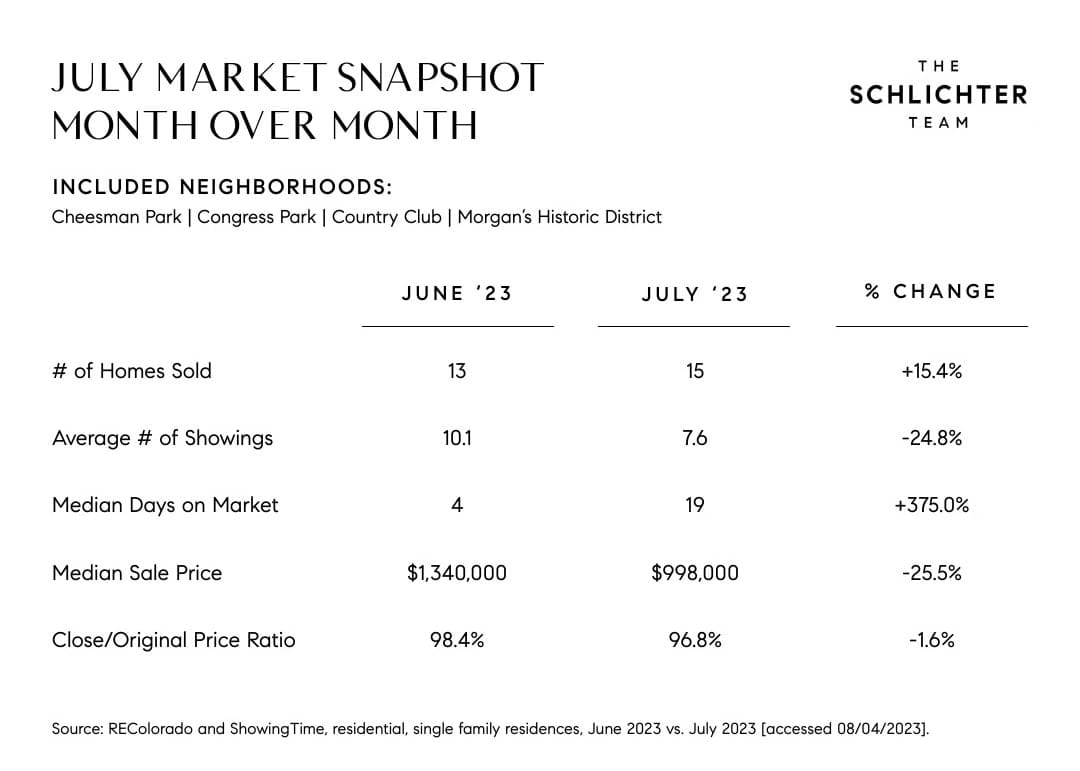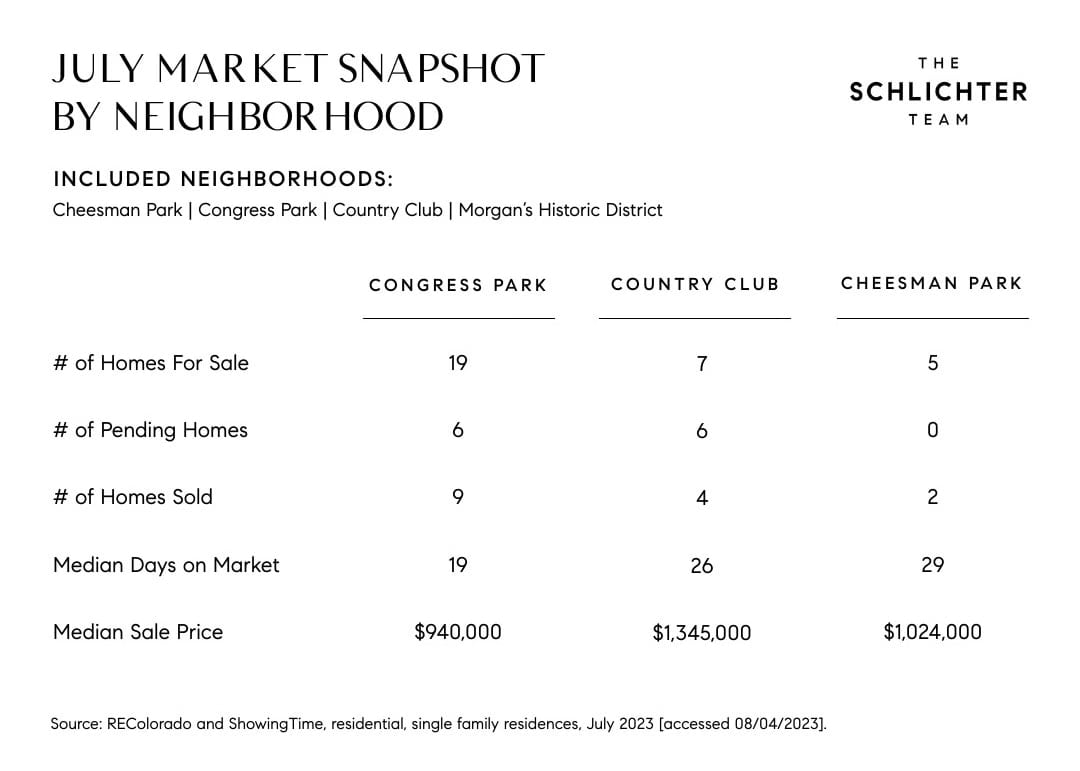 Denver Metro Area: July Market Stats