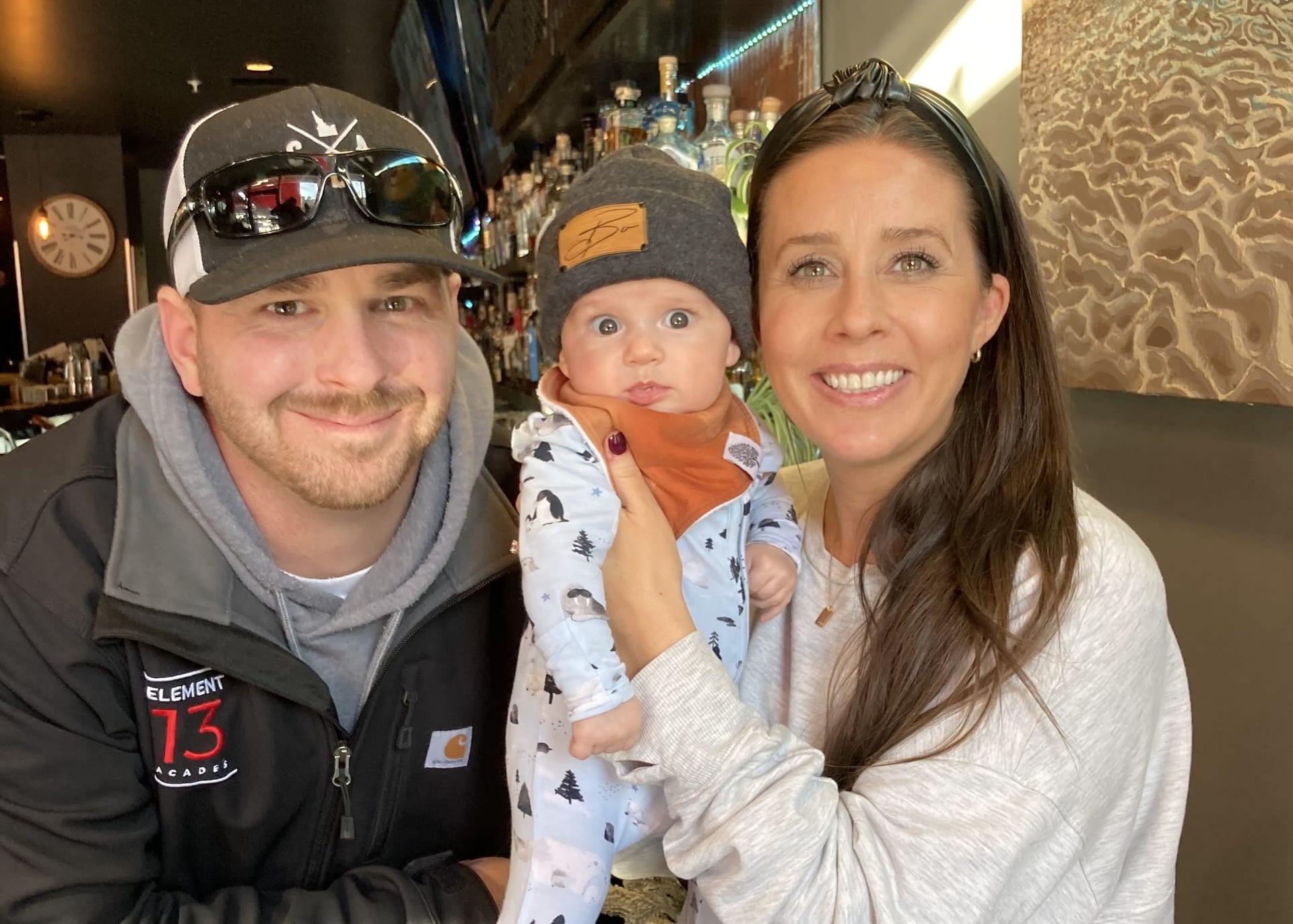 Brad and Jordan's story starts 15 years ago, when they first met during freshman year at Kansas State University. Although they never dated in college, they built a foundation on friendship which lasted several years until they both happened to move to Denver - Jordan in 2015 and Brad a year after. After dating for several years, they tied the knot in 2019 and welcomed their first child to the world in September of 2022!
Jordan works as a corporate recruiter and Brad is in the construction industry. After four years in their Sloan's Lake home, they decided to move to the suburbs in search of more space for their growing family.
They were hoping to time the market right by starting their search in early December, and their timing ended up being perfect: they were able to secure a home to purchase for under the list price when the market was at its slowest and then sold their house for over the list price at the start of the new year when things started to pick back up. It was a complete win-win, and they are very grateful for the hard work that Tom and the entire Schlichter team did to help them find a new home and sell their old one!
Congratulations, Brad and Jordan, we're so happy for you both!