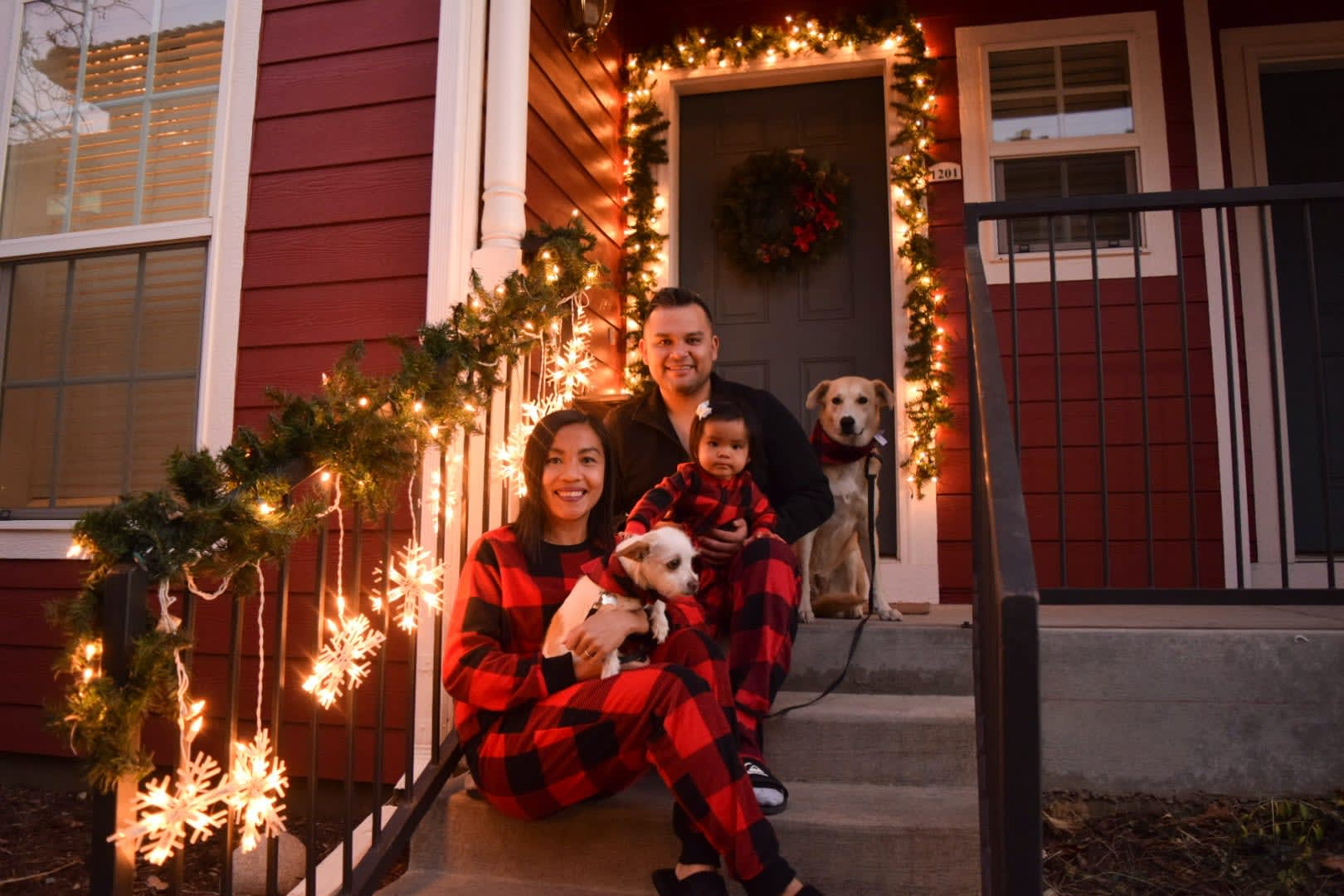 We love working with repeat clients!
Donna and Victor are repeat clients who originally met in 2004 in Boulder. They have since lived in Florida, Hawaii (where Donna is originally from), and eventually found their way back to Colorado. They worked with the Schlichter team to purchase their first home in 2018 and have been repeat clients ever since!
Donna works as a Hospitalist Physician Assistant at the University of Colorado Anschutz Medical Campus. She works with a multitude of patients including those affected with COVID-19. Victor works as a Dental Hygienist at various dental offices in the Denver area.
When they are not busy working, they enjoy second-hand shopping, DIY projects, and spending quality time with their beautiful one and a half year old daughter Mia and rescue pups (Kaia & Pepper). They enjoy instilling their love of the outdoors in Mia and have brought her camping, snowshoeing, hiking, fishing, and much more!
Donna and Victor look forward to moving into the new construction home they are under contract on in Reunion in the Spring of 2021 once construction is complete!