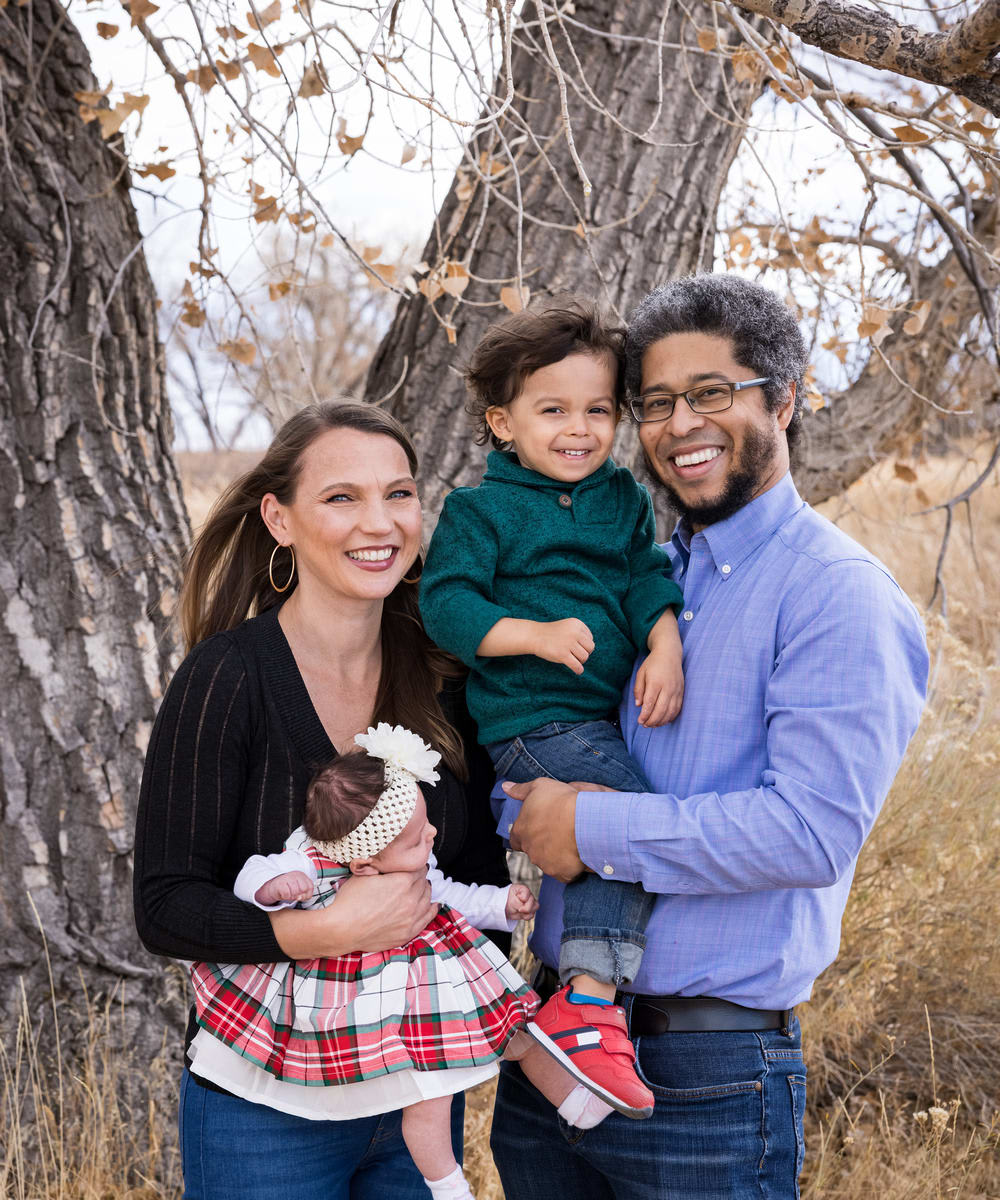 Jaylen and Erin met in 2017 and bonded over their love of reading, bad reality television, and taco Tuesdays. As English teachers, they loved to talk shop, laugh over stories of middle school antics, and spend lazy weekends browsing the shelves of second-hand book stores. It wasn't long before they were in love.
Fast-forward a couple years and they were chasing their 2 year-old son, Malcolm, around their tiny condo with another kiddo on the way, and a book collection that overflowed the shelves. They needed to find a larger home that would accommodate their growing family.
With unbridled optimism, they set out on a mission to find and close on a home before the baby came in a few, short months. Despite the competitive Denver real estate market, they found a beautiful home with a kid-friendly yard in Thornton, and in a spectacular photo-finish, moved in just 3 days before little Leilani was born!
Now, with space for a home office, Erin has opened
The Essay Artist
, an English tutoring business specializing in college admission application essays. "I love working with students to share their personal stories. Words are powerful tools to help us open doors and realize our dreams," she says. She also serves as an Admissions Ambassador at Teachers College, Columbia University, helping to recruit the next generation of teacher scholars. "Education has been such a gift in my life, and I want to help others find their path and passion."
Jaylen, Erin's first client, is excited to start his doctoral program in Curriculum and Instruction at the University of Florida, as well as a new teaching position in the fall at Bromwell Elementary School, teaching fourth grade and inspiring kids to be life-long learners and book lovers! Malcolm, now 3, continues his studies of dinosaurs and "spooky" things, while working on being a great example for his little sister.
We are so grateful for all of the educators who we've had the privilege of helping to sell and/or buy a home!