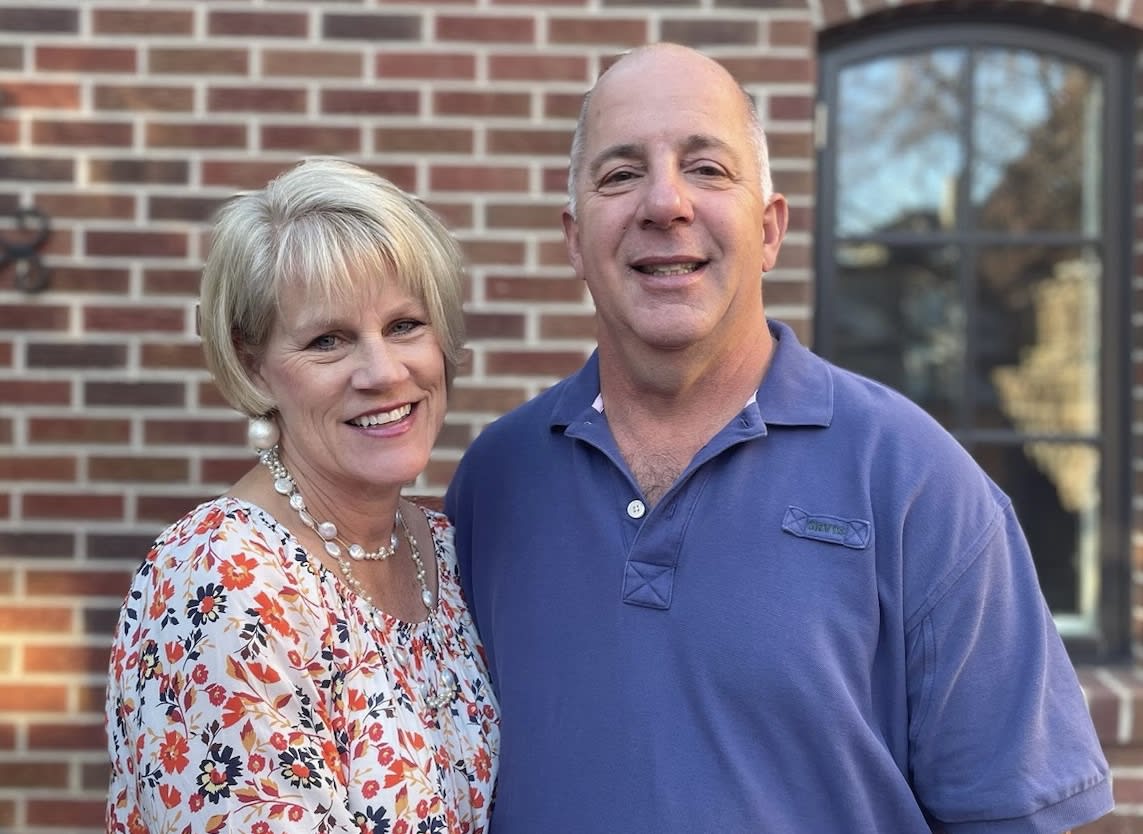 Jen and Dom have a passion for Tudor style homes. Their first Tudor was purchased in San Diego in the early 90's. After relocating to Denver, they eventually stumbled upon a tiny Tudor on the corner of 9th and York Street which needed an incredible amount of work (but they were up for the challenge!). They remodeled the home gorgeously and expanded it to be 4,900 square feet, raising their two kids in it and entertaining many friends and family there over the years. They loved their neighbors and the neighborhood, but when their youngest son moved out in 2022, they knew it was time to downsize.
They had met David Schlichter at a neighborhood party several years before and knew he was the perfect fit. Their home was listed for sale in March, and they immediately began their search for Tudor #3 with Tom! Tom found them a great Tudor in Park Hill and, after seeing it on the first day it hit the market, they made an offer. They ended up getting the house, and Jen and Dom are now settled in their beautiful new home and are loving it and the new neighborhood. They couldn't be more pleased with the entire selling and buying process with David, Tom, and the whole Schlichter Team!
Congrats Jen and Dom!