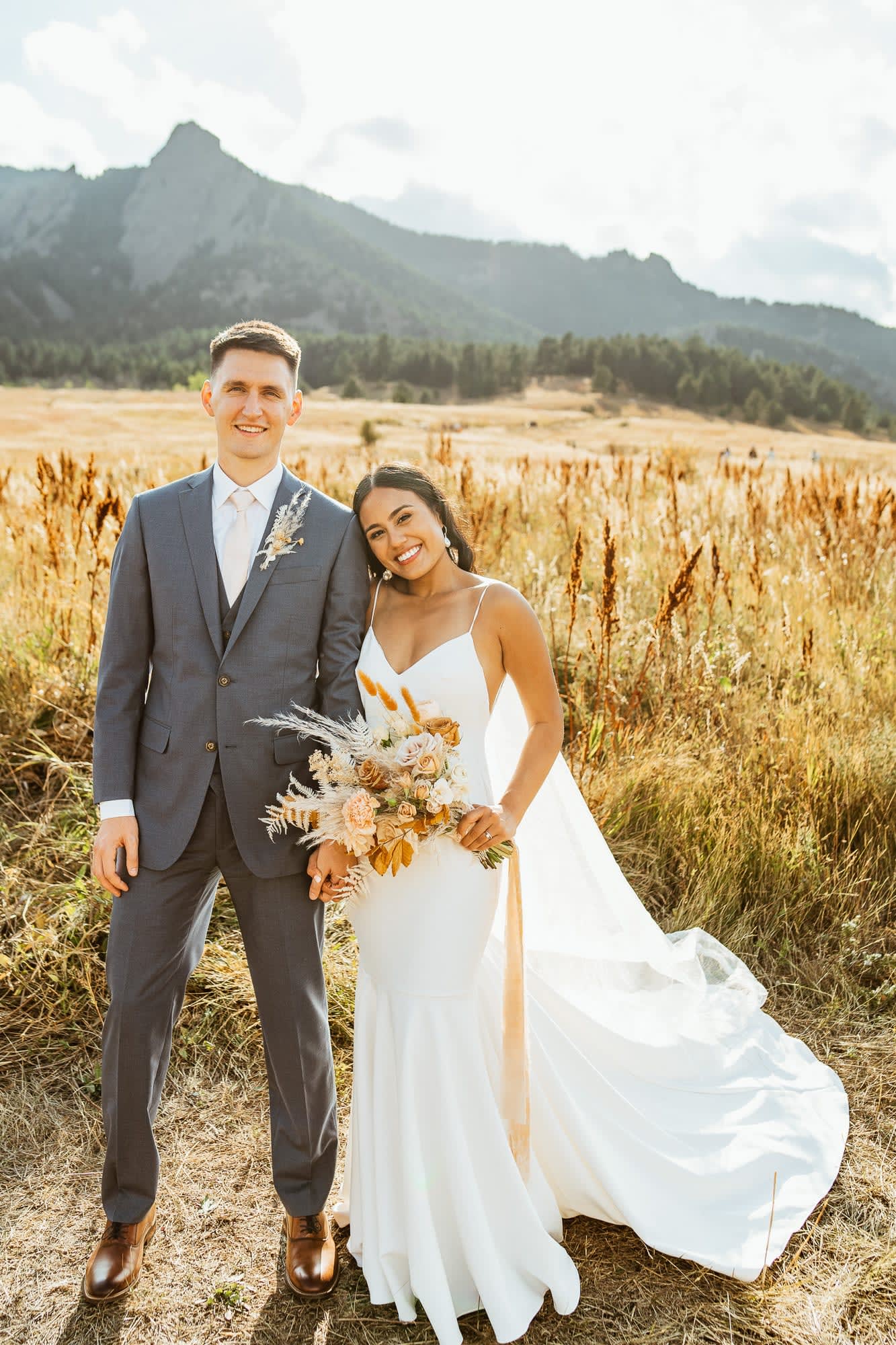 Leah and Nick bonded over a mutual love for rock climbing while at the University Notre Dame, and are now best-friends-turned-spouses who moved to Colorado in 2020 before getting married last fall.
Originally from Pennsylvania, Nick found a career in digital marketing in Chicago. Leah, a lifelong Midwesterner, was offered an opportunity to move to Denver while working for EY; and thanks to Nick's ability to work from home, they were able to make the move to Colorado. Nick now works from their new(!) home in Westminster, and Leah works in hospitality as a part of a private equity real estate investment firm.
After living in Colorado for a few years, Leah and Nick decided they were very ready to find a place with a little more breathing room to relax and unwind, and with enough opportunity to really make it their own. The couple reached out to our team for assistance with their search knowing they wanted to stay close to the mountains and open space.
Being consistent and persistent in their search, they were able to land their own little haven next to so many parks. Leah told us, "We truly could not have asked for anything better. Our two sweet rescue dogs, Lyla and Ginger, are now living their best lives in the backyard while we enjoy the mountain sunsets that grace our neighborhood every day!"
Congratulations to Leah and Nick, and cheers to the many happy memories they'll make in their new home!