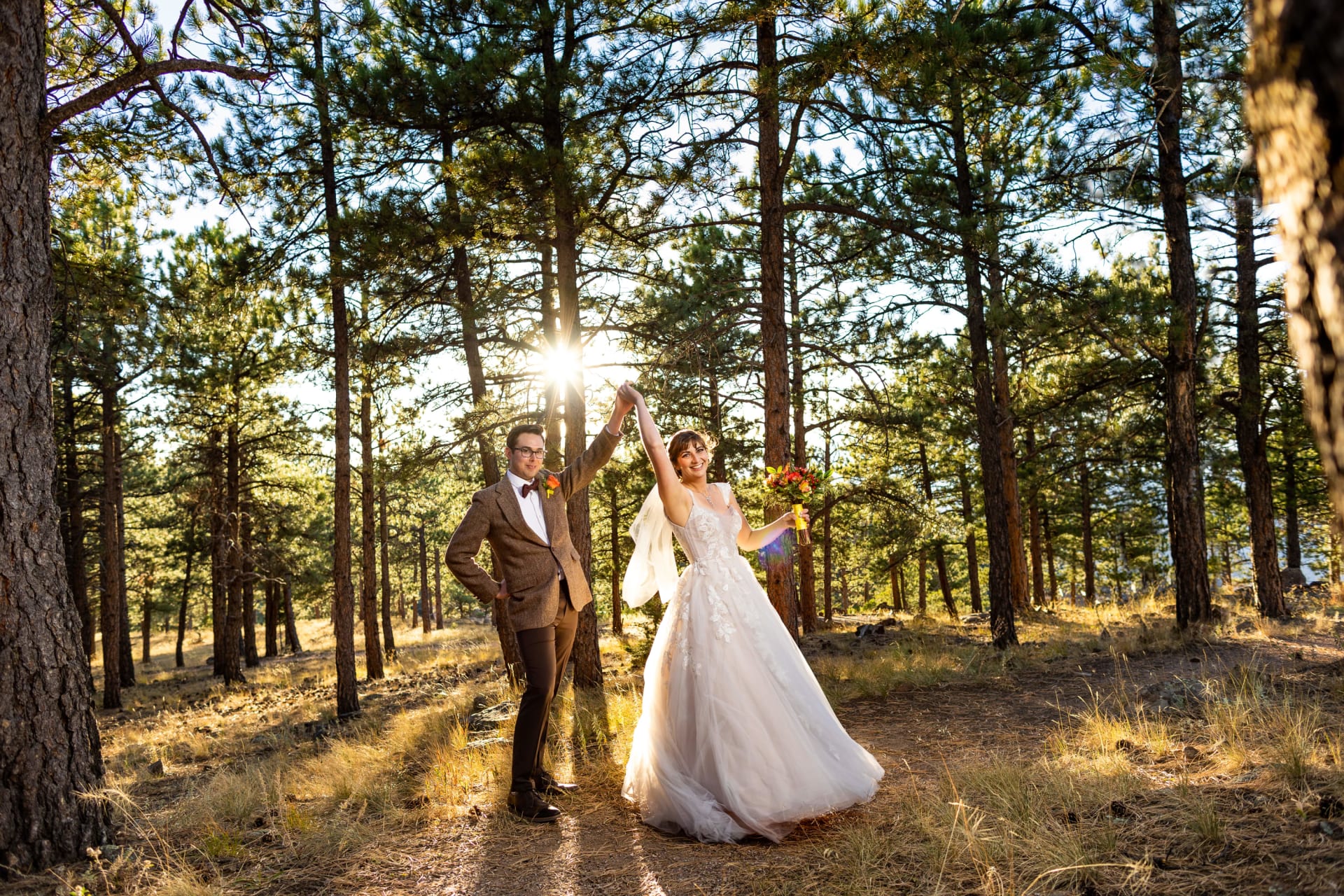 Our clients' stories always amaze us.
Rebekah and Conner first bonded over a shared love of fancy cheese--though they couldn't afford it at the time as seniors at Colorado State University. After Conner heard Rebekah talking about Gouda on her campus radio show, he decided that he had to ask her out! The two became a couple, and upon graduation Rebekah accepted a radio fellowship at Colorado Public Radio and Conner started working in an immunology lab at the CU Anschutz Medical Campus.
Although he was renting a room in Aurora, Conner found himself spending most of his time at Rebekah's place, a condo in Virginia Village. After a pandemic wedding ceremony in Rebekah's parents' back yard in October of 2020, they got serious about looking for their first home to own together in early 2021.
The couple toured more than 50 homes and ultimately decided to purchase a Cape Cod style home in Virginia Village that was in some need of updating. They started a bathroom and kitchen renovation almost immediately, and they are excited about the progress that is being made (Conner is especially excited about the stainless-steel vent hood in the kitchen and Rebekah is looking forward the soaking tub).
When not patiently waiting for the final pieces of their bathroom to come in (oh, the joys of pandemic backorders!), the couple stays very busy. Rebekah is a podcast producer at Colorado Public Radio, and Conner is a biostatistician and research instructor for the Center for Innovative Design and Analysis at the CU Anschutz Medical Campus.
Conner also recently won the 2021 Statistical Excellence Award for Early Career Writing from the Royal Statistical Society and Significance Magazine for an essay he wrote on whether a coworker's tortoise could accurately predict the weather. You can read the award-winning article here!
Congrats to Conner and Rebekah for all of the exciting things happening in their lives right now!