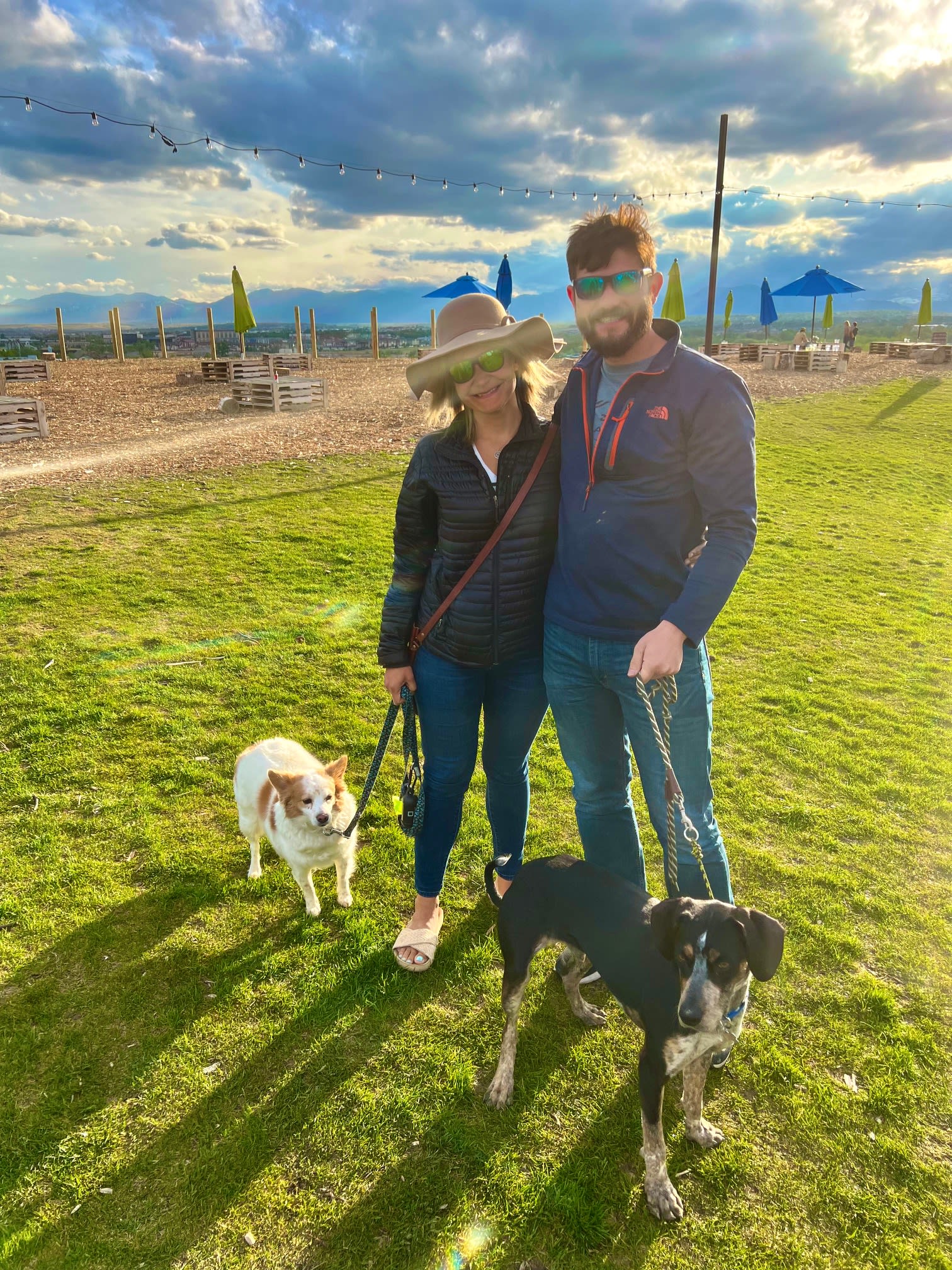 Our amazing clients Taylor and Stephanie met one cold winter evening at a bar in the Highlands. Hinge may have facilitated the introduction, but the two of them quickly bonded over their mutual love of an active Colorado lifestyle, snow sports, hiking to mountain summits, exploring Denver's abundant bike paths, and common roots/experience in Arizona and the East Coast. They were a perfect match!
After expanding their family by adding two furry foster (now permanent) dogs, the 675 square foot apartment they were living in in the Highlands proved to be far too small. Leaning on Taylor's strength with numbers (he is in finance) and Stephanie's negotiating skills (she is in sales), the couple decided to purchase a home. As multiple spreadsheets were made and info-gathering conversations were had, the Schlichter Team kept coming up as the top recommendation online for first time home buyers.
They said, "David and Jen live up to this hype. From the first meeting, where they prepared a home buying guide to walk us through the process, to the final negotiations with the seller's agent, we felt supported and that they had our best interests in mind."
Taylor, Stephanie, and their two pups are now enjoying over four times the amount of space at their new house in Westminster, with a great back yard and a bike path nearby! Our team couldn't be happy for them!