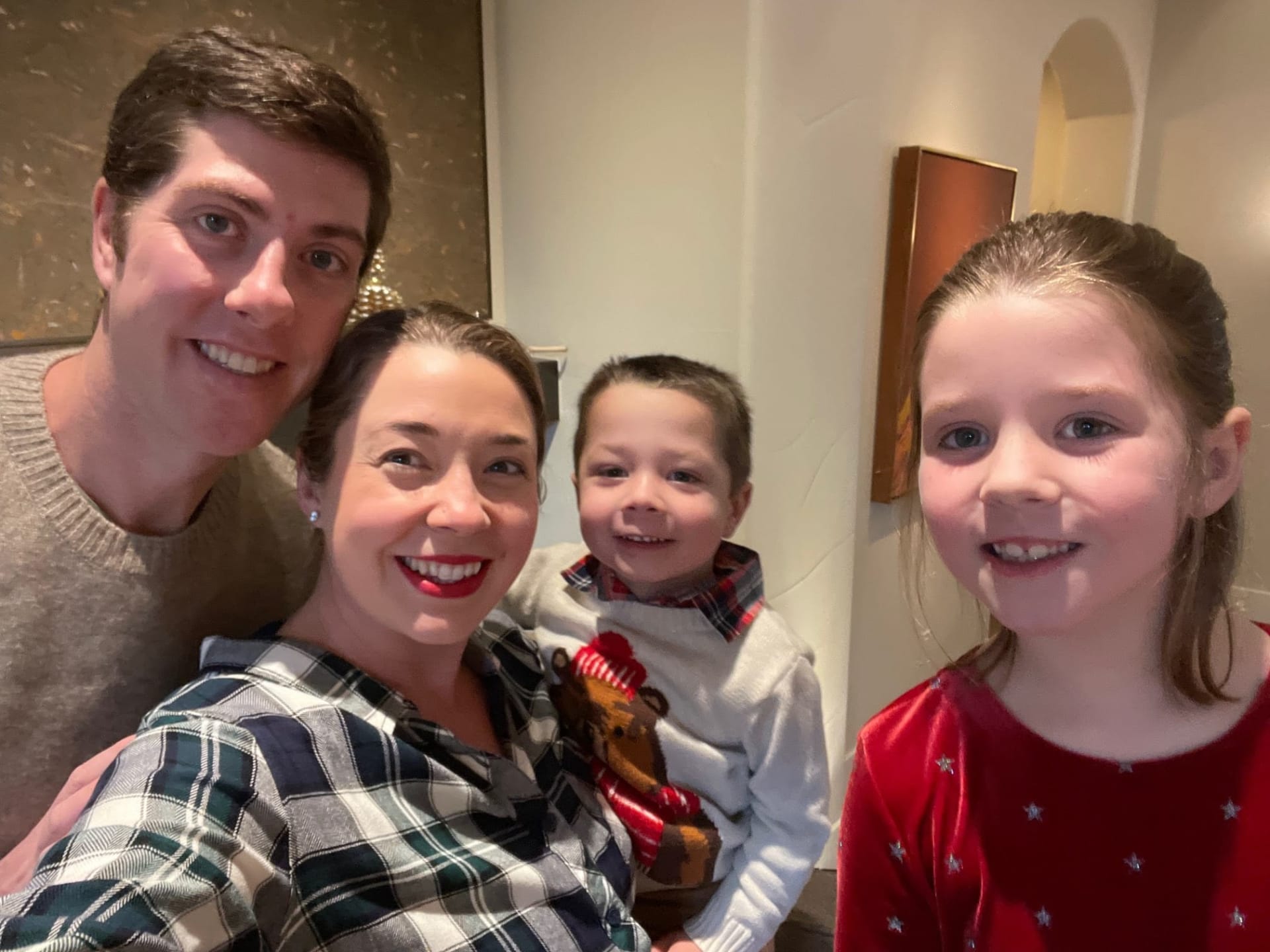 Lee and Betsy Barrow are repeat Schlichter Team clients who met during their time at Davidson College in North Carolina. They were paired together for a school project, and they have been together ever since!
The couple has lived in Denver for ten years, and over that time their family has grown to include their two wonderful kids and two rambunctious dogs.
Betsy is a Louisville, KY native, an avid gardener and cook, and a passionate advocate for charter school education. Lee is a Denver native, a history teacher at Kent Denver, a frequent tennis player, and an amateur trivia contest writer in his spare time.
The Barrows just closed on the purchase of a 3.5 acre lot in Centennial where they will embark on their greatest project to date: building their forever home. They love the creek that meanders through the property, the open meadows, and the birds chirping in the trees. They are excited to preserve the sense of place and nature while creating a McAlpine style home for their family. And their kids are excited to romp in the creek!
We can't wait to watch the construction progress and are so excited for the Barrows!