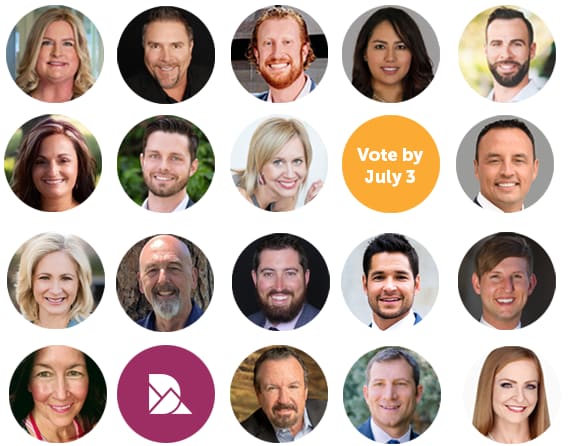 In addition to his work leading the Schlichter Team at Compass, David Schlichter is running to represent central Denver on the Denver Metro Association of Realtors Board of Directors, and wanted to take a few moments to explain why:
"Home has never been more important. Because of COVID-19, we're all spending more time than ever in our homes--and our homes have become nearly everything to us: they are now our schools, our gyms, our restaurants, our places of worship, and so much more.
At a time when so many have lost their jobs or had their hours cut back, the equity people have built up in their homes has also never been more important. I've seen how helping sellers get every last penny out of their homes can literally be life-changing: from our client who was battling brain cancer and needed his sale proceeds to pay his medical bills, to our client who used the funds from his sale to launch his small business, to the clients who bought a new home right before COVID-19 hit and needed to sell their old house to avoid having two mortgages in a very uncertain time.
Because home has never been more important, our work as realtors helping people buy and sell homes has never been more important. These transactions are usually the most significant financial transactions in people's lifetimes. Yet unfortunately, too often people don't get the level of representation they deserve.
The requirements to get a real estate license are not rigorous enough. There are no apprenticeship requirements in Colorado. Continuing education classes aren't highly valuable. There are more than 25,000 licensed agents in the Denver metro area, and far too many of them are not delivering the high level of service their clients deserve. I believe consumers deserve better.
I believe realtors should expect better, too. I think DMAR should better leverage its member base to improve local MLS systems (and consolidate them), better leverage technology to enhance the productivity of realtors and its own organization, provide more useful trainings to realtors, better convey the value of being a realtor versus just being an agent, and develop and pass legislation at the local/state/federal levels that will elevate the profession and ensure that consumers have the rightful expectation that we will be the highly trained and highly skilled advisors that they deserve by their side through all of the complexities of real estate transactions both now and in the future.
I look forward to drawing upon nearly a decade of experience across hundreds of Denver real estate transactions to help improve the experience of consumers and realtors alike--all while continuing to deliver the award-winning level of representation that our clients have become accustomed to each and every day. I brought my team to Compass after rising to become the #1 producing group at the #1 producing brokerage in Denver. Since 2012, my team has been the #1 ranked team (or among the top few) in Denver by Yelp users, and we are grateful as a team to have received a 2019 Titanium Excellence Award from the Denver Metro Association of Realtors. My ordinary work helping Denver area sellers and buyers will not change other than being enhanced by my deeper involvement within the realtor community.
Voting for DMAR members will take place from June 25-July 3rd. If you have any questions or priorities you'd like to share, please don't hesitate to reach out at
[email protected]
or 720-440-2340.
Thanks!
David"