Spring has sprung, and just like the flowers, the real estate market is coming into full bloom! In the last three months we've had six listings sell for $100,000 or more above the asking price. Now (yes, RIGHT NOW) is the best time in history to sell a home in the Denver metro area.
By David Schlichter
Spring and the Market are Blooming
This is one of our favorite times of the year–the spring flowers are starting to bloom around Denver, the weather is warming up, and people are starting to get out and about again.
There has never been a better time to sell a Denver area home. As we head into the spring and summer months of 2022, inventory levels are on the rise (as is common for this time of year), but mortgage applications are actually down as a result of rapidly rising interest rates. While demand still far exceeds supply, these factors, when paired together, may provide a little relief from some of the intense pressure that has been building in the marketplace.
We predict that buyers who stay persistent will be rewarded in the coming months, and changing market conditions may make it easier for existing homeowners to sell a home while searching for a replacement home.
Given where the market has been and where we expect it to go, now might just be the perfect time to list your home and search for a new one. If you've been thinking about selling and/or buying a home, please be in touch today!
Q1 2022 Market Report
The Denver real estate market was stronger than ever in the first quarter of 2022. If you've been thinking about selling a home and/or buying another in the near future, given the rapidly rising interest rates, high inflation, geopolitical risk, and other global volatility, we recommend taking advantage of these unprecedented market conditions sooner rather than later.
Included Counties:
Adams | Arapahoe | Broomfield | Denver | Douglas | Jefferson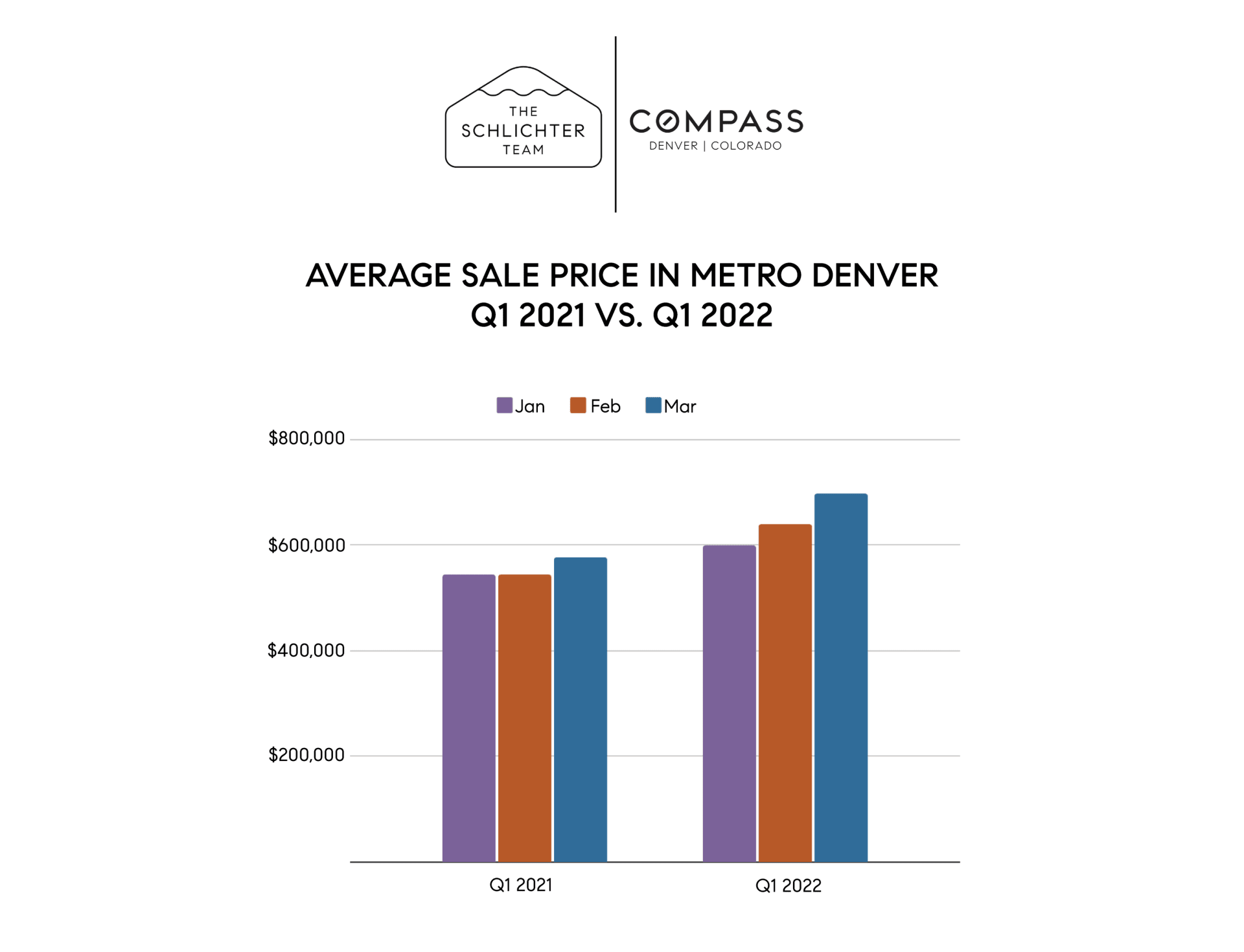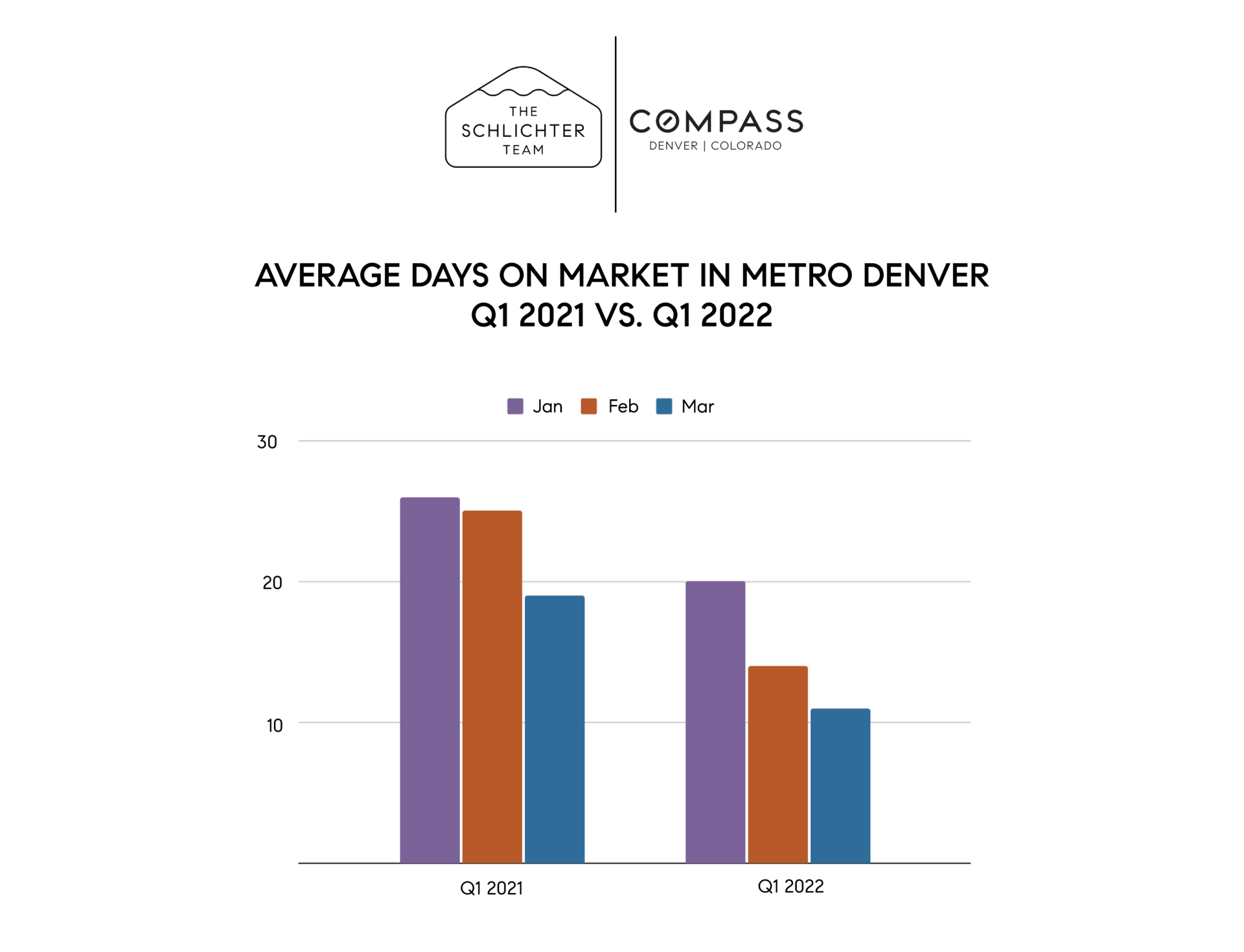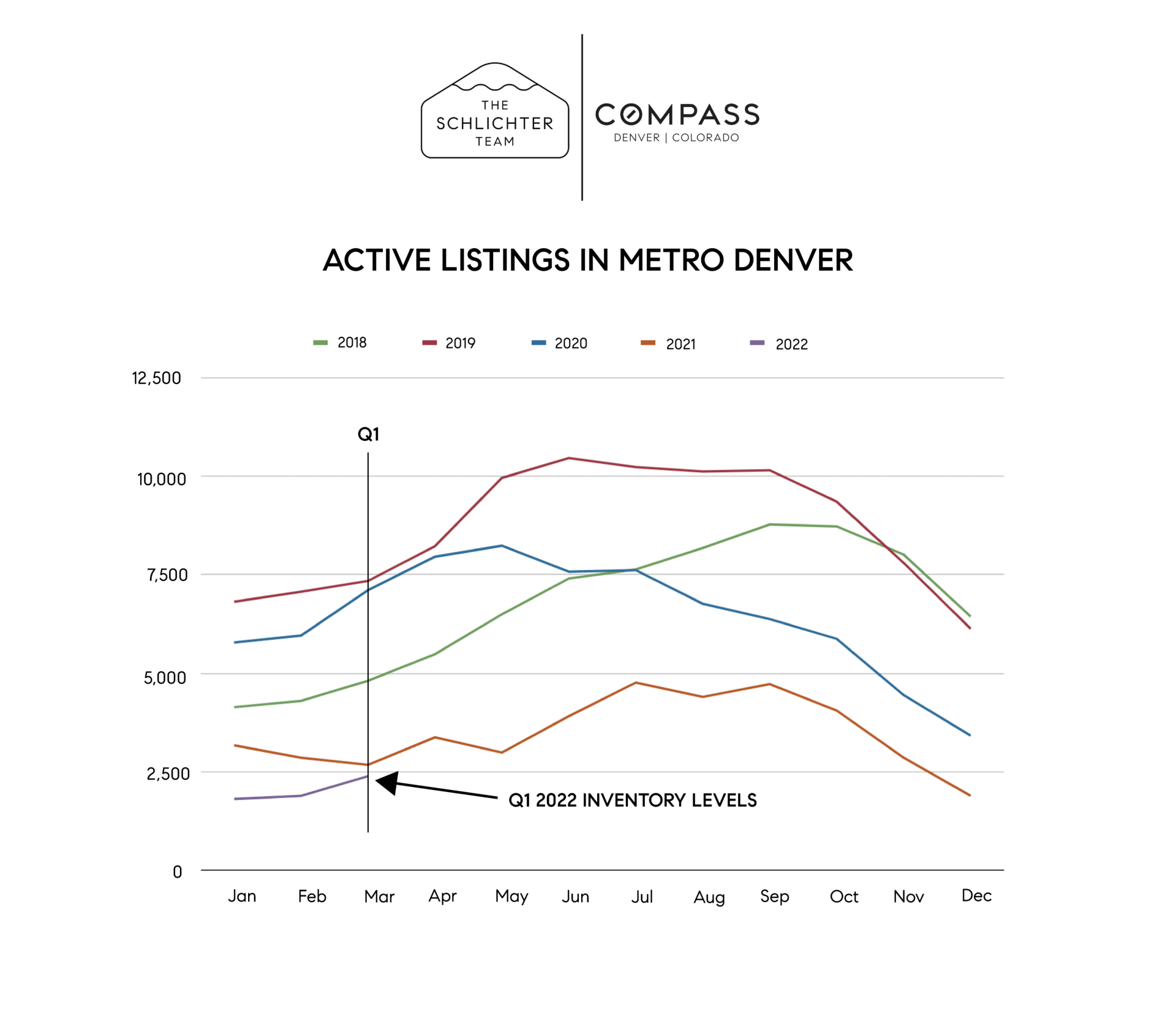 Source: REColorado, using data for all property types (residential), Q1 2021 and Q1 2022.