Denver Real Estate Market Report: Cheesman Park, Country Club, Morgan's Historic District, and Congress Park
The real estate market is bouncing back! If you are thinking about selling and/or buying a home this year, now is the time to get organized.
By David Schlichter
In the coming months, we expect more inventory to hit the market, and we expect more buyers to start to actively look for homes to purchase.
Sellers
Now is the time to get your home ready for the spring/summer selling season. Did you know that our Compass Concierge program can help cover the upfront costs of cosmetic repairs/improvements to your home? Only the actual cost of the improvements, with no markup, is debited from your proceeds at closing. Let us know if you would like more information about this exclusive service!
Buyers
For those who need to get a loan for their home purchase, now is the time to get pre-approved so you can be ready to move when the right property comes on the market. For those who are cash buyers, now would be a good time to start to explore which homes are for sale before more buyers begin to search.
Contact us today to schedule your consultation!
Cheesman Park, Country Club, Congress Park, and Morgan's Historic District: Neighborhood Activity
Cheesman Park, Country Club, Congress Park, and Morgan's Historic District: Market Stats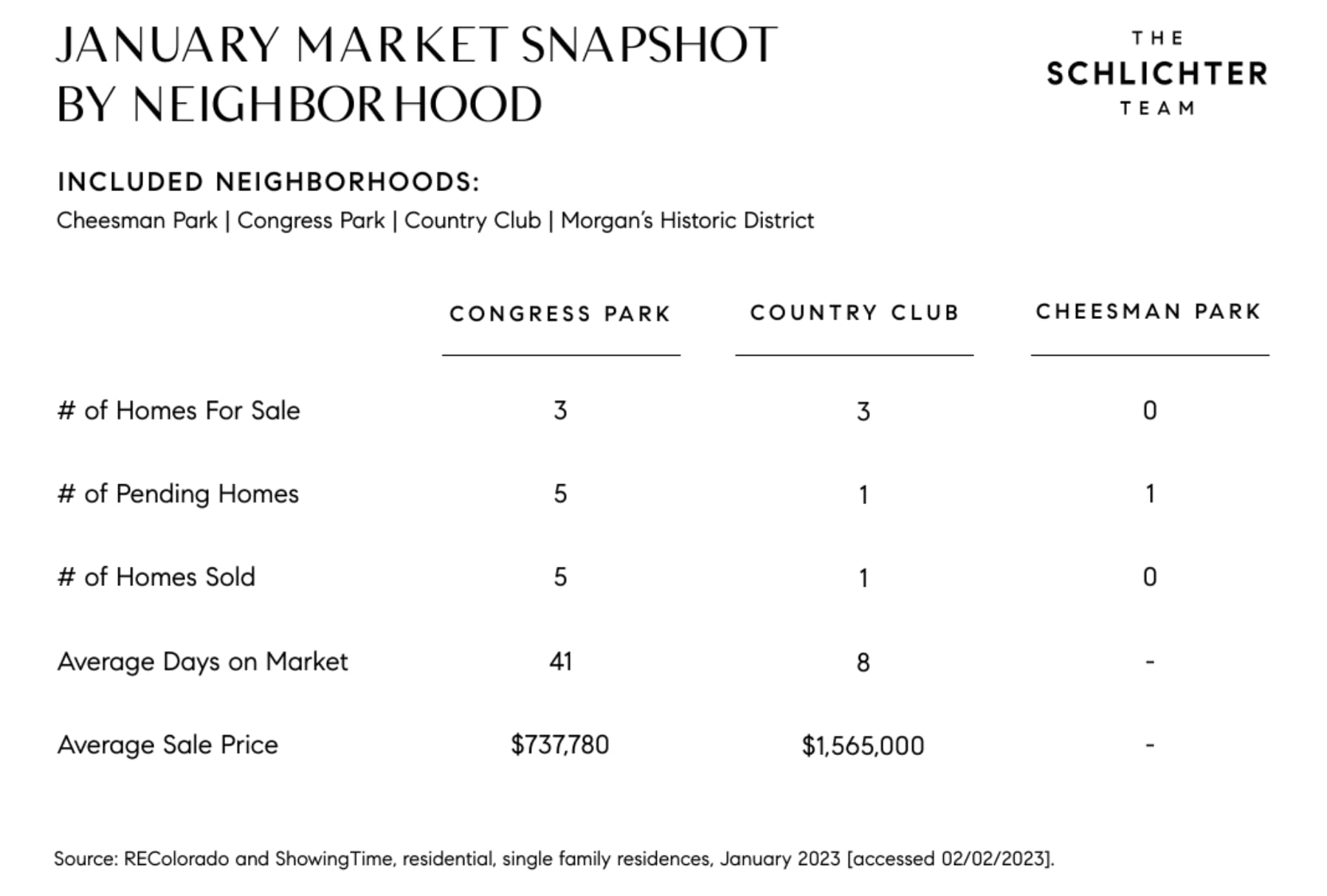 Denver Metro Area: Market Stats