Five Interior Design Trends to Know in 2022
The forecasts are in, and we've reviewed them all, to bring you our top five biggest interior design trends that we expect to see in 2022!
1. Curves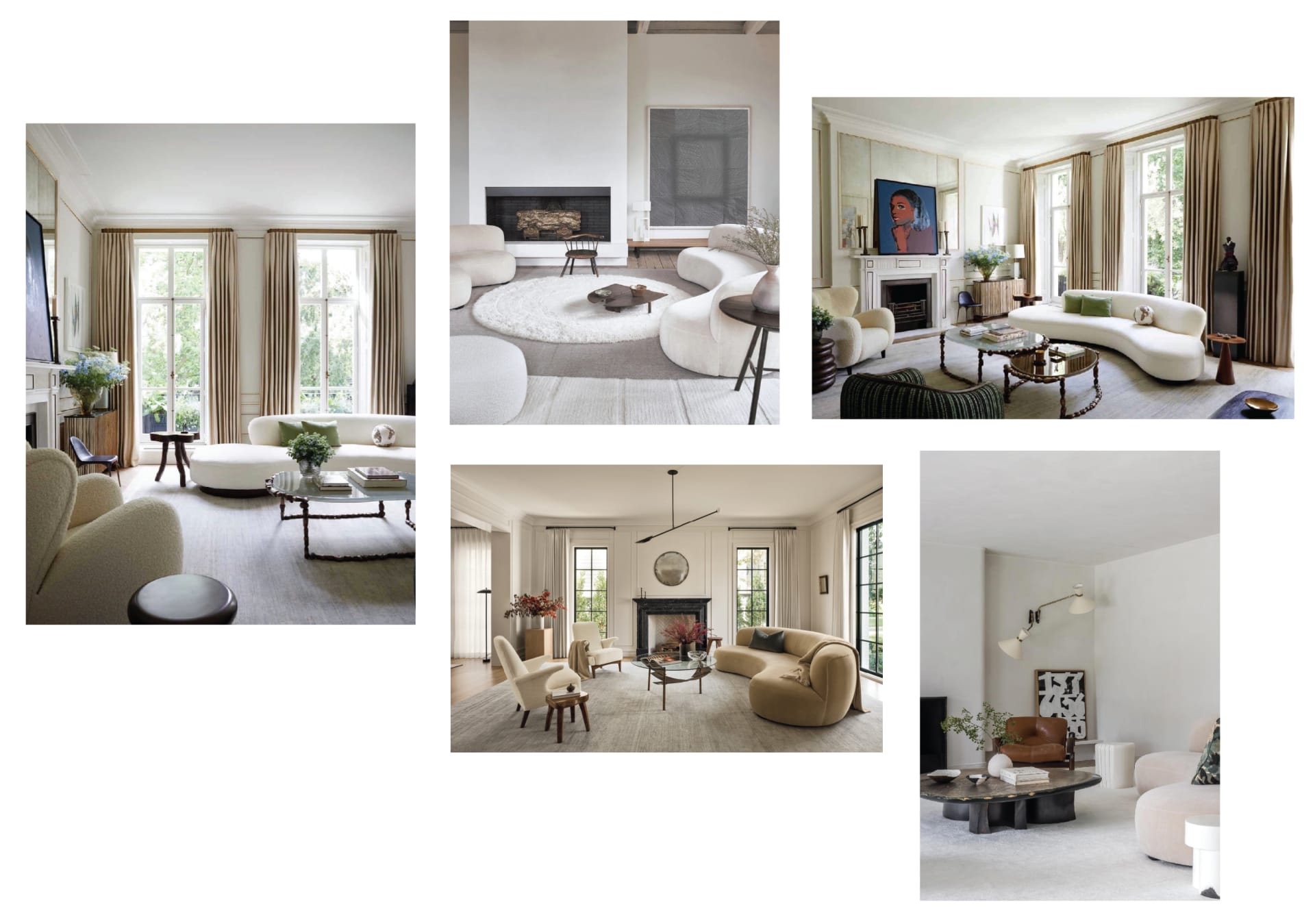 Image Credit: Todhunter Earle Interiors, Pierre Augustin Rose, Christina Cole & Co, Todhunter Earle Interiors, and Nathalie Deboel.
As we shift away from straight-lined angular minimalism, expect to see gentle forms with softer shapes take over. Rounded details such as sofas with softened corners, arched doorways, waterfall edges, and scalloped finishes are making a serious comeback. We predict this trend will be one of the biggest of 2022 as people continue to look for ways to create relaxing and calming spaces in their homes.
2. Earthy Tones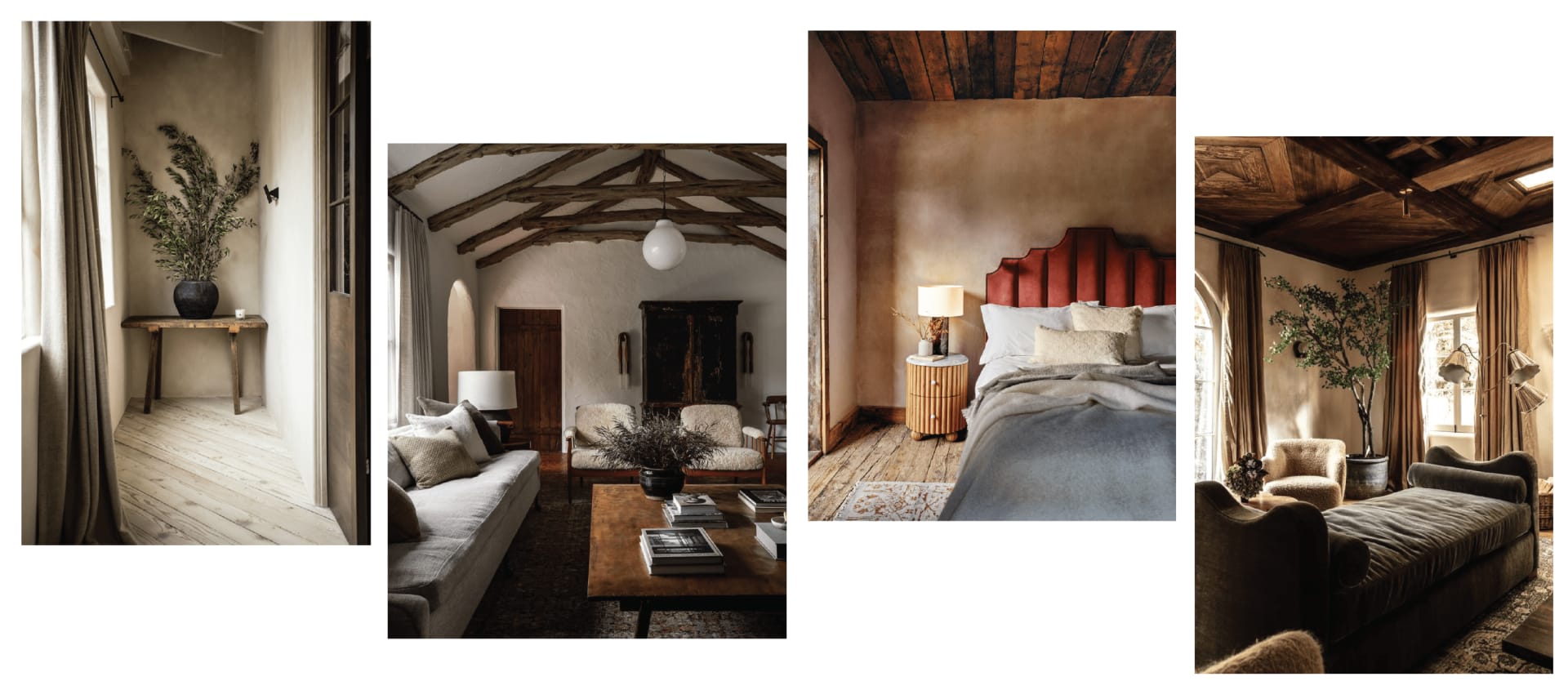 Image Credit: Jake Arnold, Amber Interiors Design Studio, Soho Home, and Jake Arnold.
If you take one look at the "Color of the Year" selections, you will see that our love affair with soft earthy tones is here to stay. The pandemic quest to create calming, happier, and healthier spaces in our homes has translated to natural color schemes that reflect the hues you'd find in nature.
3. Traditional Elements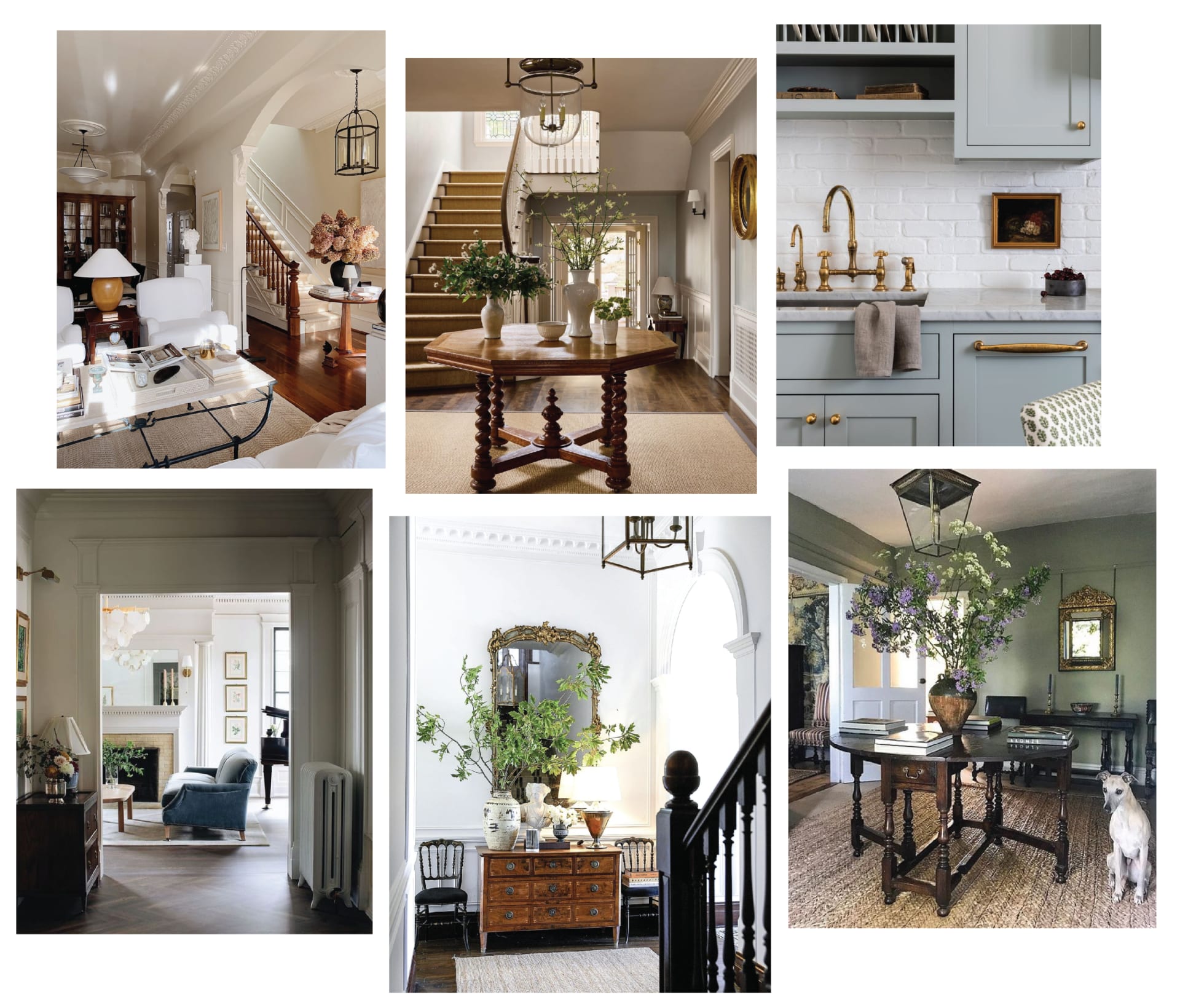 Image Credit: Josh Young Design House, McGrath II, Heidi Caillier, Stoffer Home, Steve Cordony, and Carlos Garcia Interiors.
With so much uncertainty in the world over the past few years, more and more of us are craving a sense of comfort in our homes. Incorporating more traditional elements into our spaces provides a sense of warmth and sentimentality. Develop your personal style by mixing and matching current pieces with antiques or vintage finds. Repurposing the old is more sustainable and it is the perfect workaround for the supply chain delays impacting most manufacturers.
4. Patterns and the New Maximalism


Image Credit: Alice (& Rhys) @strikeme_pink, Ilaria Ferraro Toueg, House of Hackney, and de Gournay.
The 'grandmillennial' look became more widespread throughout last year and we are expecting it to stick around in 2022, but with a fresh approach. Think chintz, floral patterns, fringe, and pleats, all reminiscent of the English Countryside, layered with more modern pieces. The juxtaposition will make your space more interesting and add a touch of the unexpected, the perfect contrast to the generic, impersonal aesthetic that had taken over in years prior.
5. Natural Textures and Layered Textiles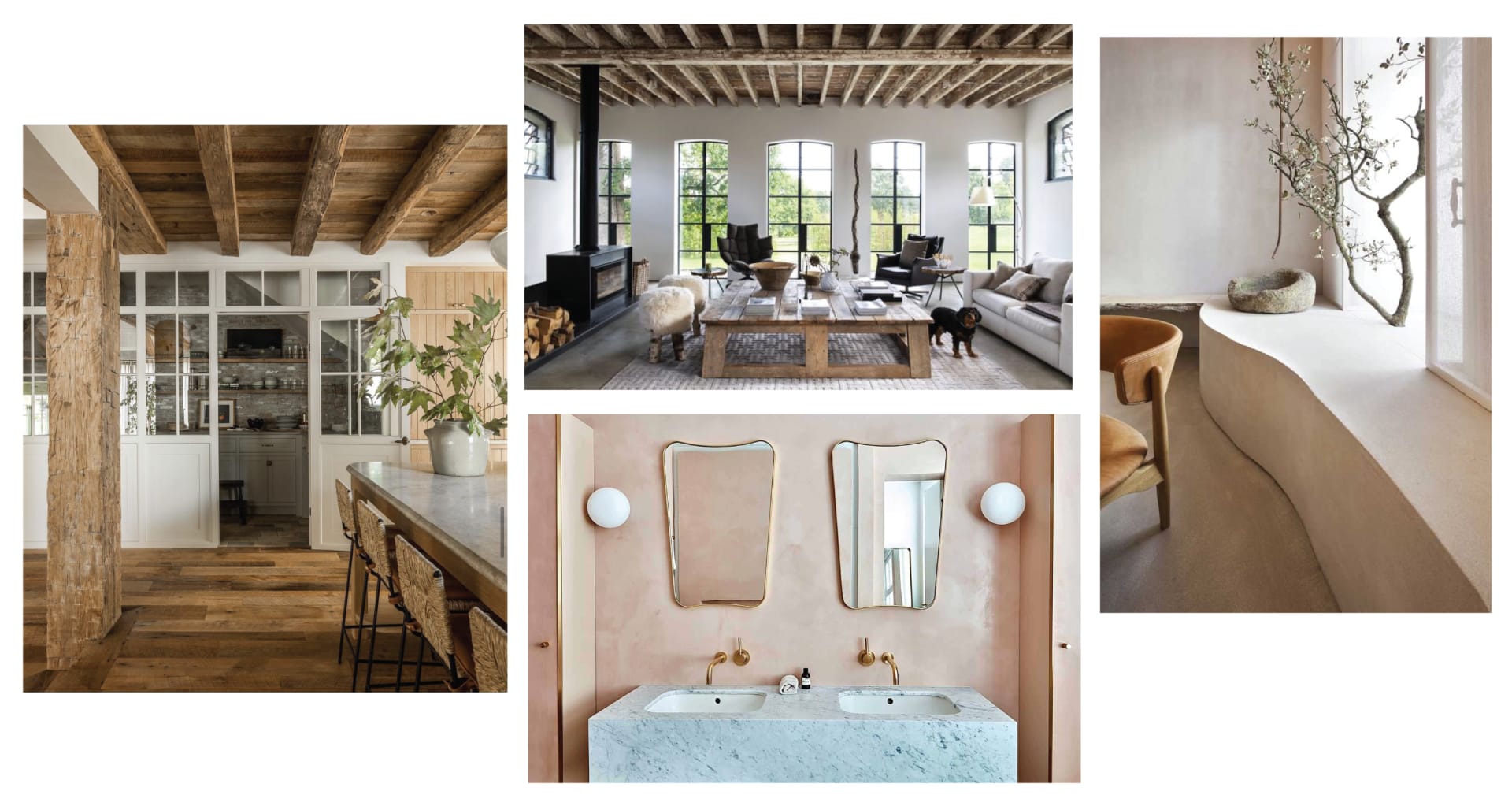 Image Credit: Amber Interiors Design Studio, McLaren.Excell, Blakes London, and Lorna de Santos.
We are paying more attention to how our homes feel, instead of just how they look, and our sensory experiences are taking center stage. Playing around with different textures and textiles can not only change the space's visual appearance, but also the physical qualities of the room. Natural materials with warm tones and soft inviting textiles are trends we expect to see in 2022.