Denver Real Estate Market Report
By David Schlichter
While we don't definitively know what will happen to the real estate market in 2023 (the tripledemic, inflation, interest rates, stock market, etc. are creating unprecedented volatility), we ordinarily see a late winter/spring bounce in the market, and we're already seeing early signs of life in the new year. In the last week, we've run into several multiple offer situations with our buyer clients, held an open house that was much more active than those we held in December, put a listing under contract that had been on the market for an extended period, and heard from numerous sellers and buyers who are looking to do transactions in the coming months.
We typically see a notable uptick in market activity after the Super Bowl, so NOW may be a window of opportunity for our buyer clients to find a home while things are less competitive, and now would also be a good time for sellers to reach out if they are thinking about listing their home!
Denver Metro Area: Market Stats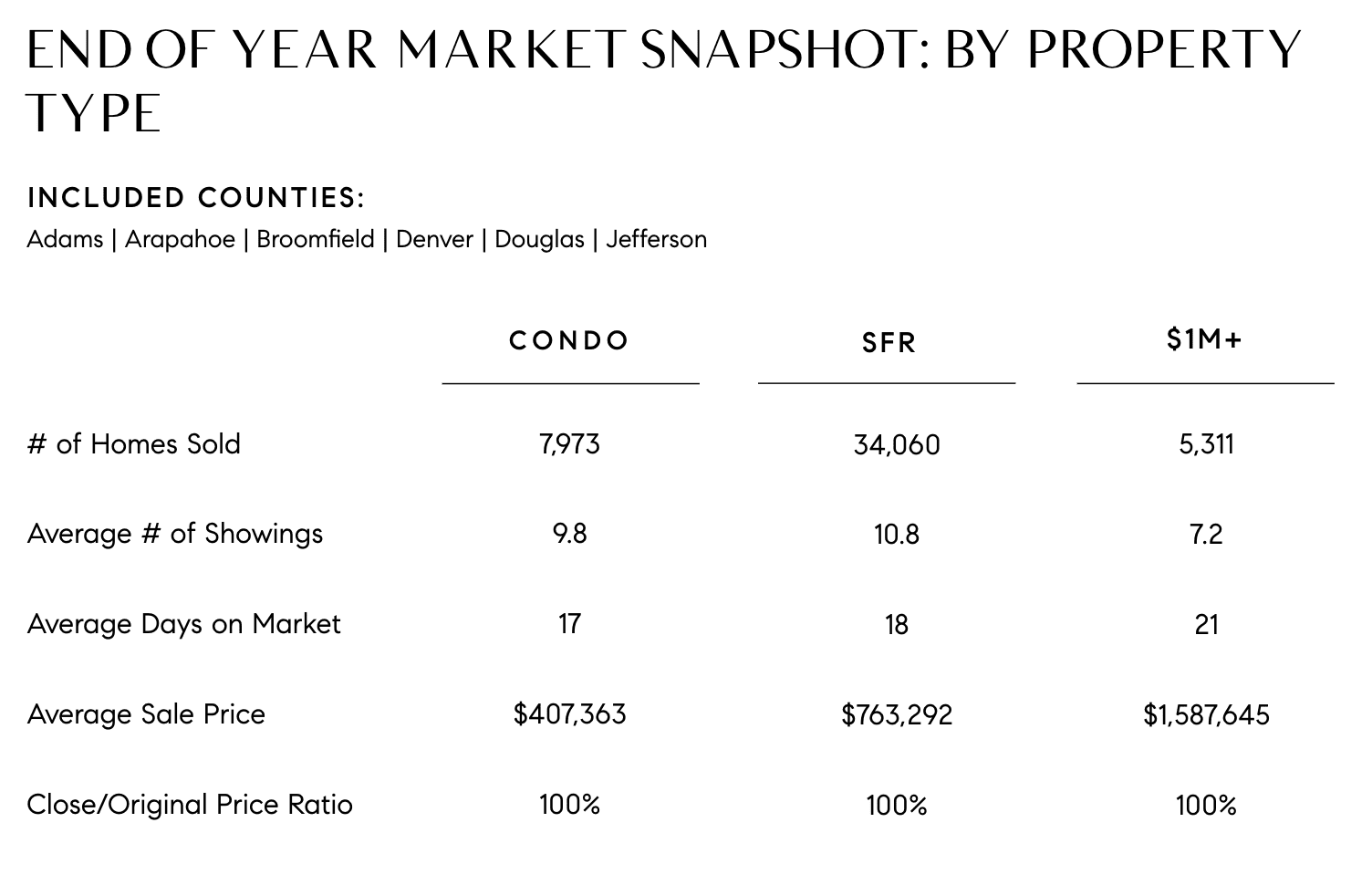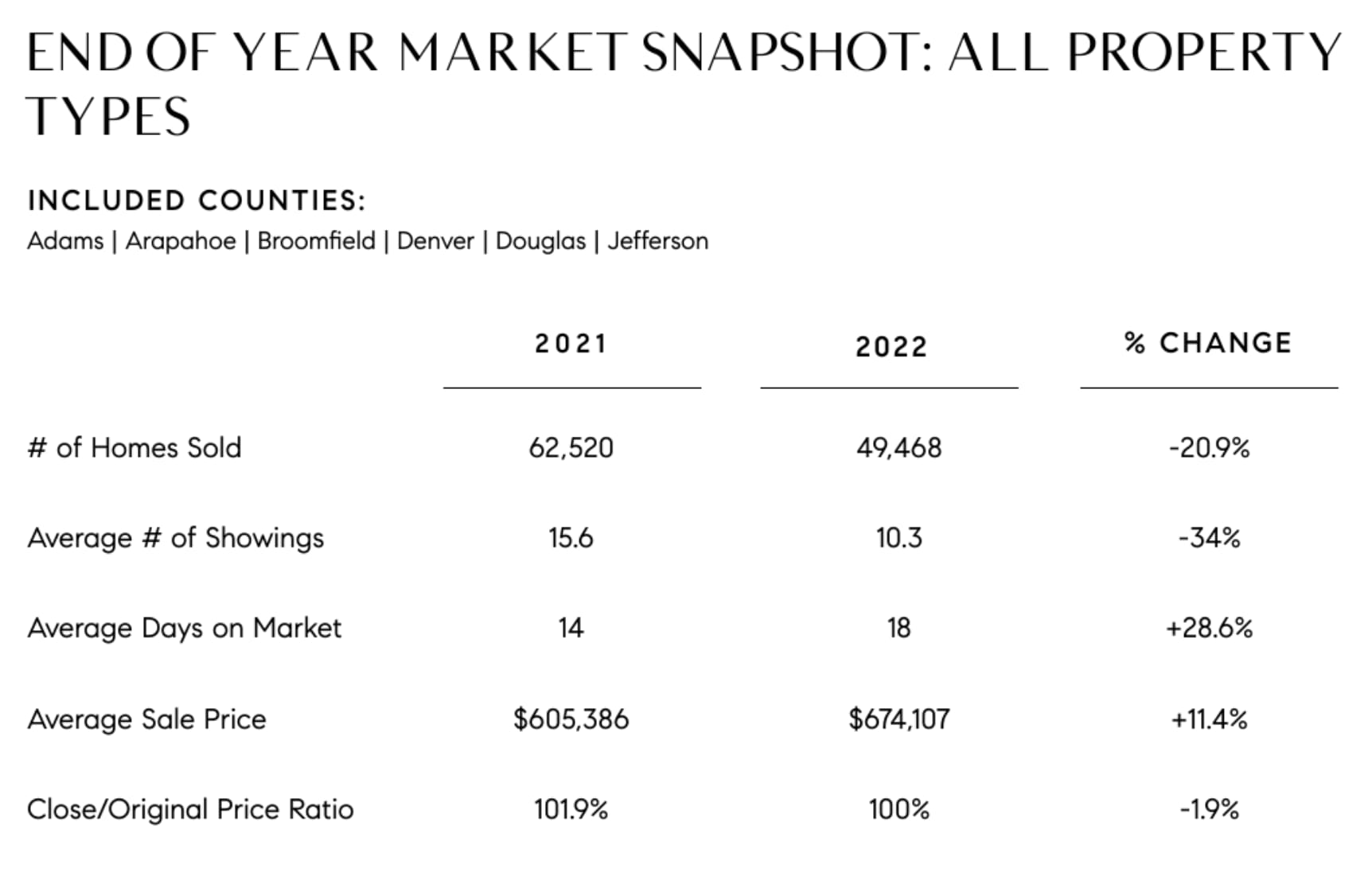 Source: REColorado and ShowingTime, residential, all property types, 01/01/2022-12/31/2022.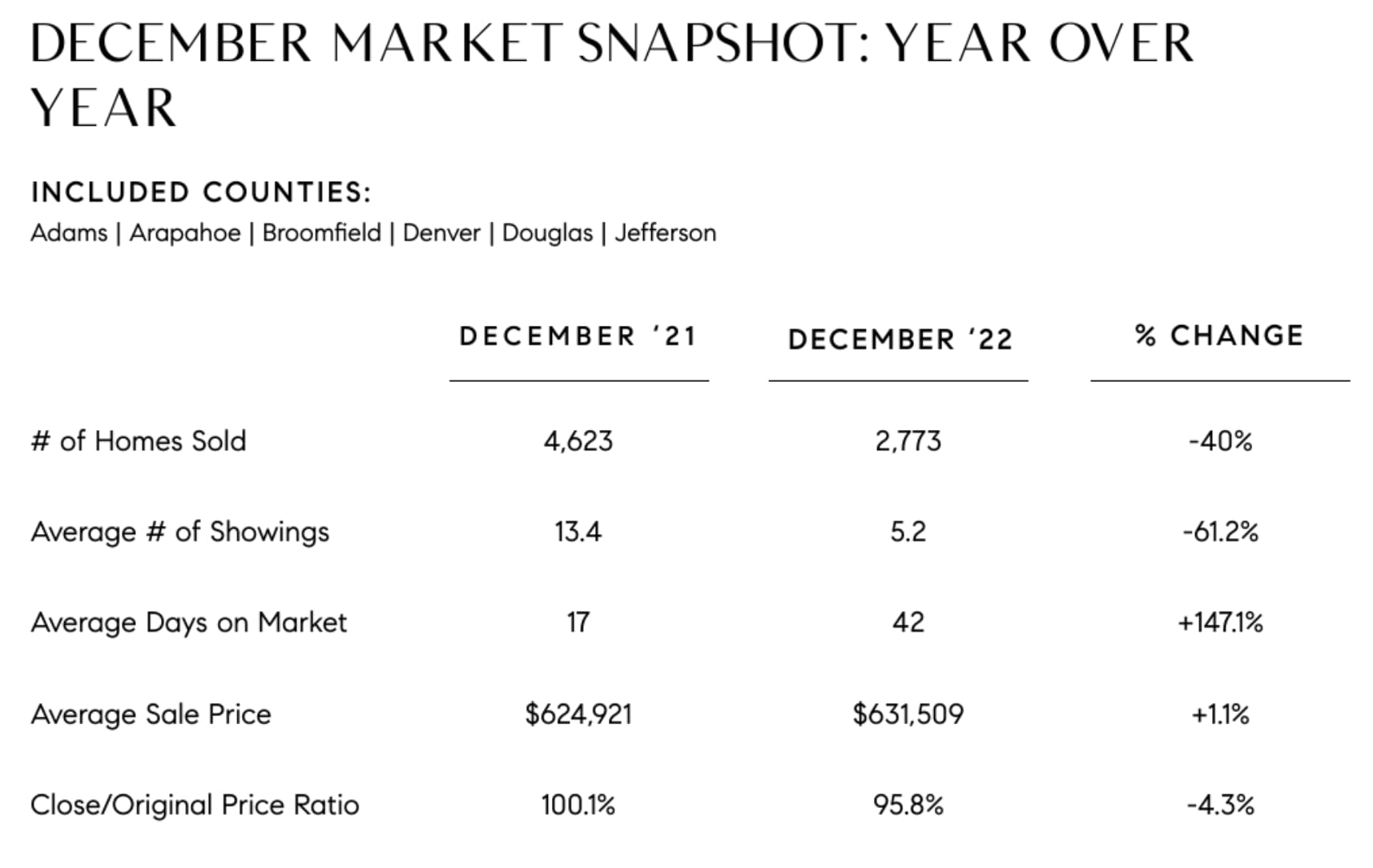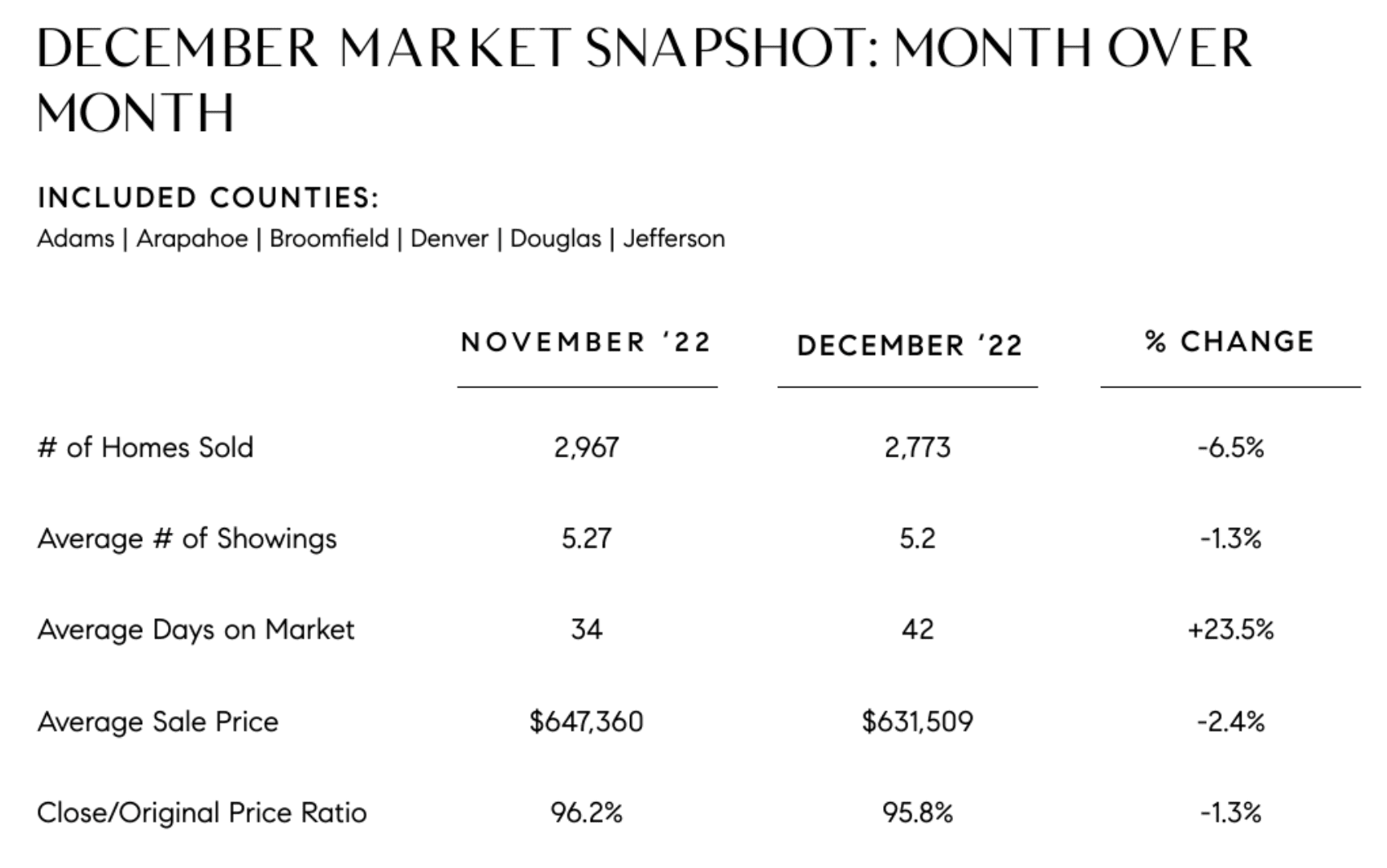 Source: REColorado and ShowingTime, residential, all property types, December 2021 vs. December 2022, November 2022 vs. December 2022.
We hope you are comfortable and happy in your current home. But if the start of the new year has you starting to think about a new place, please be in touch with us as soon as possible so that we can make a customized plan to help you achieve your goals!