Denver Real Estate Market Report
By David Schlichter
As the second quarter of the year comes to a close, the real estate market is notably cooler now than it was last year. The overall number of sales is down, showing activity is down, days on market are up, the average sale price is down, and the close price to original price ratio is also down. These trends are not surprising given the rapid increase in interest rates.
That doesn't mean that some listings aren't selling quickly, though, or for more than the asking price. Last month, for example, we closed a $525,000 listing in Westminster for $600,000 and a $3,450,000 listing in Wash. Park for $3,525,000.
This is a nuanced market. Thankfully, you don't have to be an expert on it--that's what we're here for! In this climate, sellers should avoid overpricing their homes, and buyers shouldn't assume they will get a substantial discount on every listing that they see.
Whether you are a seller or a buyer, we will help you evaluate each home's value in the context of the recent neighborhood sales and the broader market conditions--so that you don't leave money on the table as a seller and so that you get a home at the best price as a buyer!
Contact us
today to let us know what we can do for you!
Cheesman Park, Country Club, Congress Park, and Morgan's Historic District: Neighborhood Activity
Cheesman Park, Country Club, Congress Park, and Morgan's Historic District: June Market Stats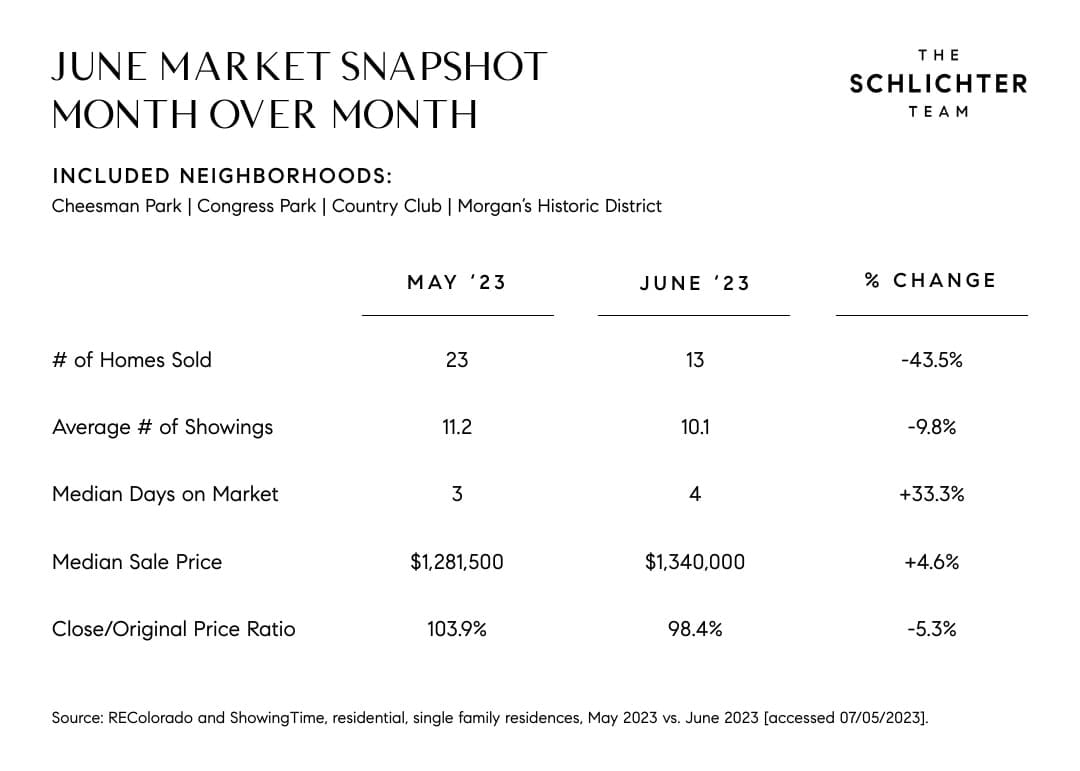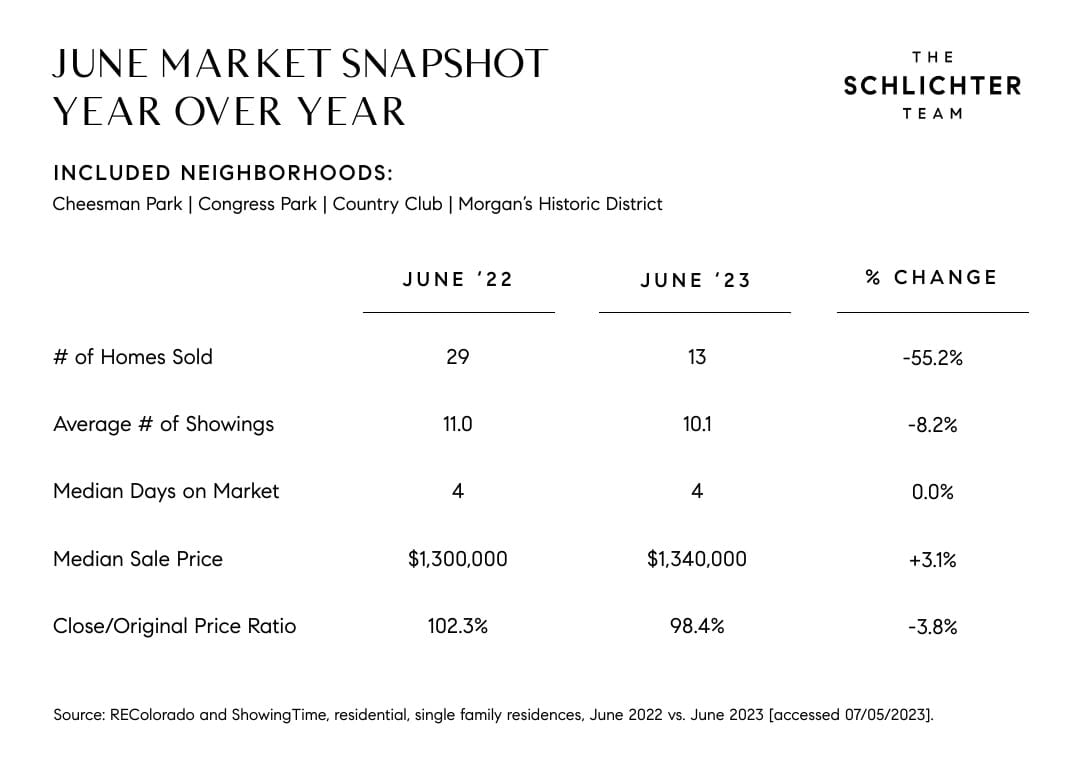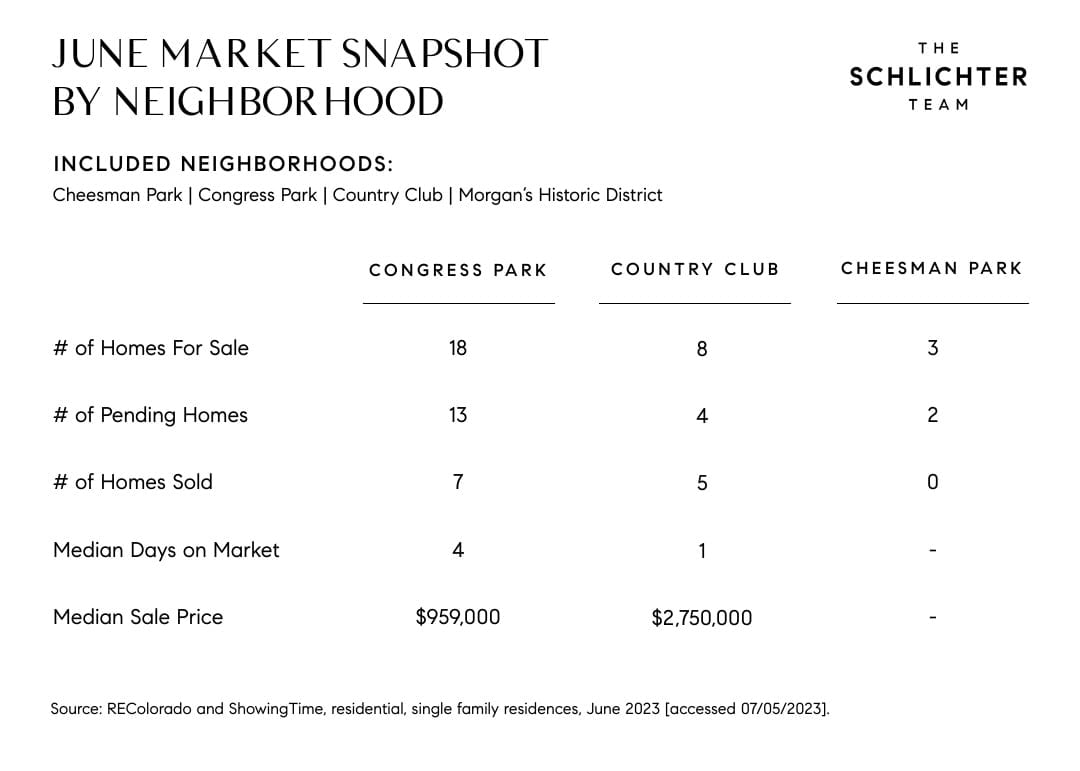 Cheesman Park, Country Club, Congress Park, and Morgan's Historic District: Q2 Market Stats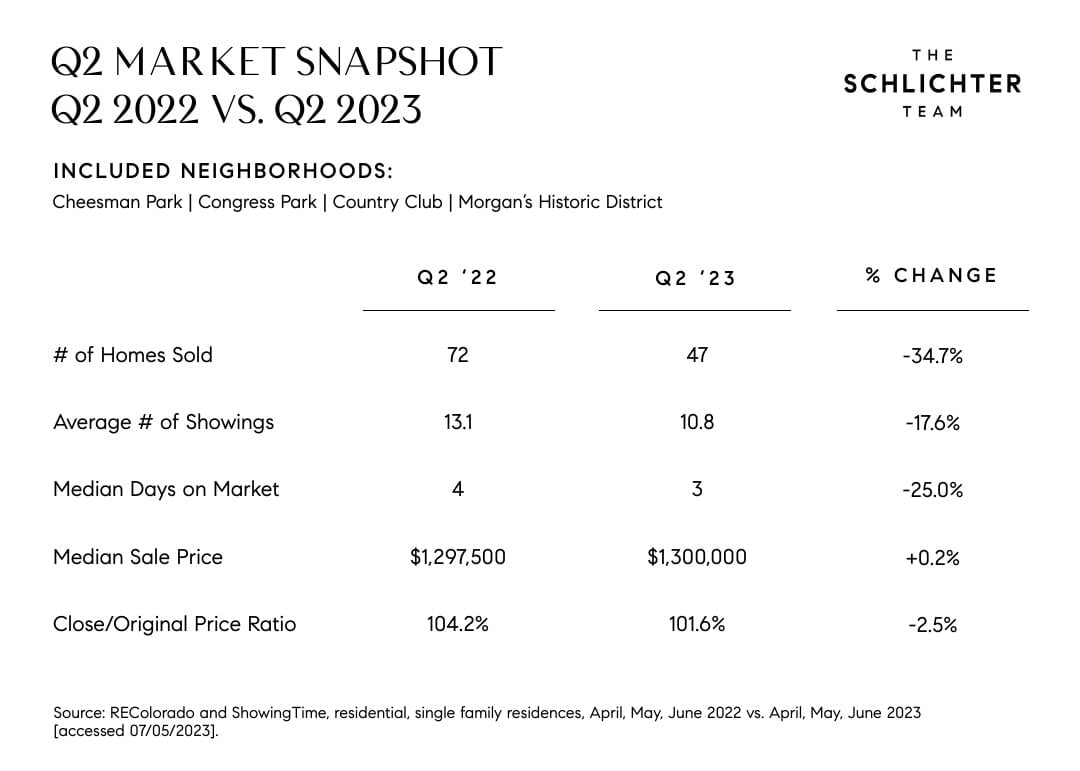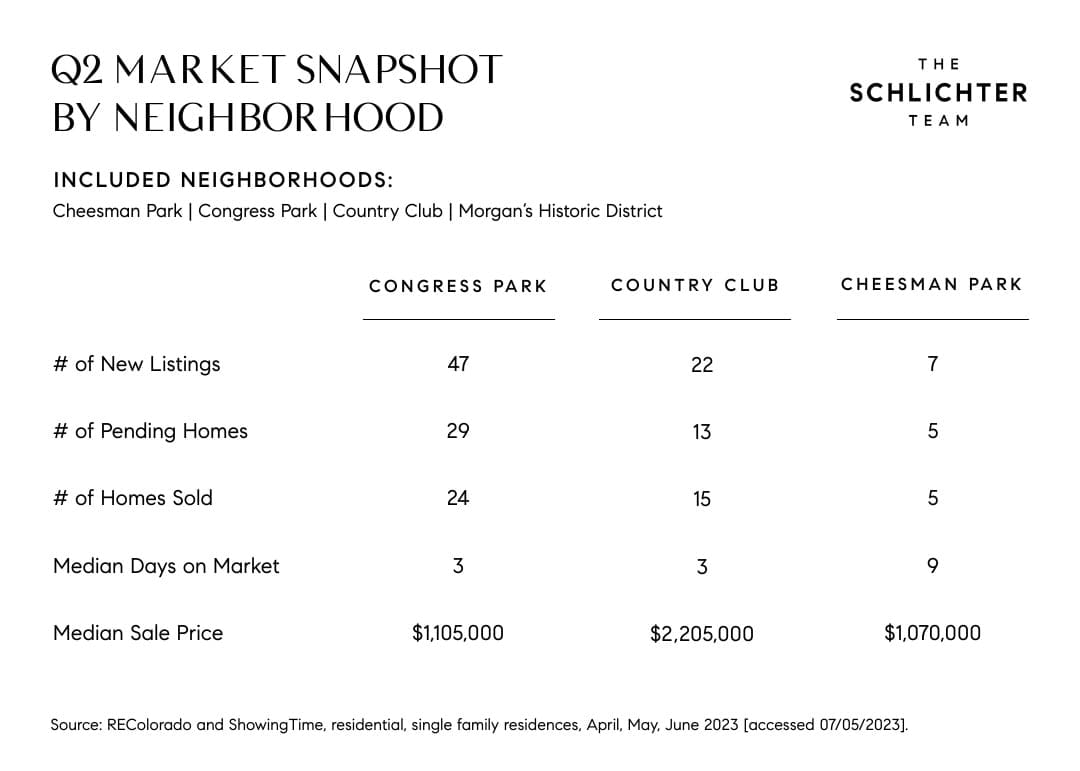 Denver Metro Area: June Market Stats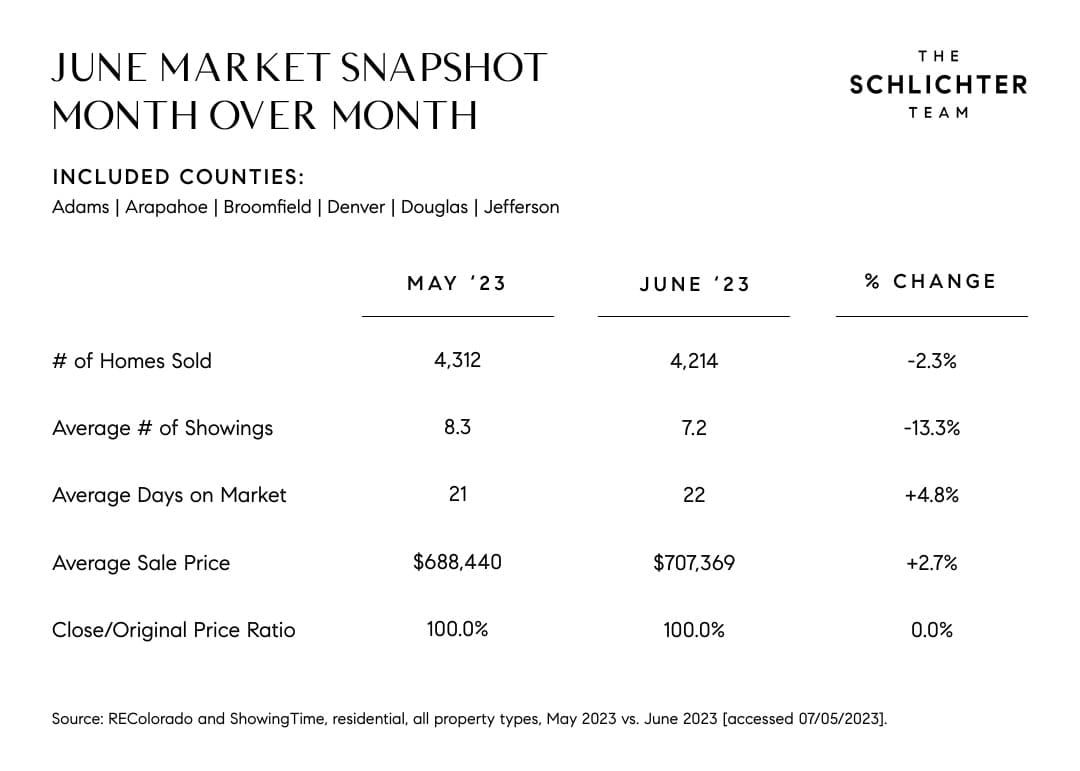 Denver Metro Area: Q2 Market Stats