Labor Day Weekend 2022: Colorado Edition
Looking for something to do this Labor Day weekend?
We've put together a list of events happening this weekend around Colorado, and we guarantee there is something for everyone, from music festivals to art events, activities to keep the kids entertained and so much more. If you are staying in Colorado this weekend we assure you that you won't be bored!
Denver
Image Credit: Butterflies at Chatfield Farms
September 3-5
Taste of Colorado is back and taking over the street of Downtown Denver over Labor Day Weekend, September 3-5, 2022. The festival will be an authentic and spirited union of sights, sounds, tastes, and color as we celebrate together.
First Friday: Art District on Santa Fe
September 2
Labor Day Weekend falls on the first Friday of September, so that means art and jazz galore! Explore Denver's creative neighborhoods, meet local artists and find original artwork on sale.
September 3-5
This long-running Denver festival follows street painting traditions that originated in 16th century Renaissance Italy when artists began transforming asphalt into canvas using chalk. This year more than 100 artists will be beautifying the streets in the Golden Triangle Creative District.
Butterflies at Chatfield Farms
Until September 5
Encounter native butterflies flying through a lush and colorful garden setting in a one-of-a kind butterfly house at Chatfield Farms. This seasonal habitat is home to hundreds of native butterflies such as swallowtails, monarchs, mourning cloaks and painted ladies.
Boulder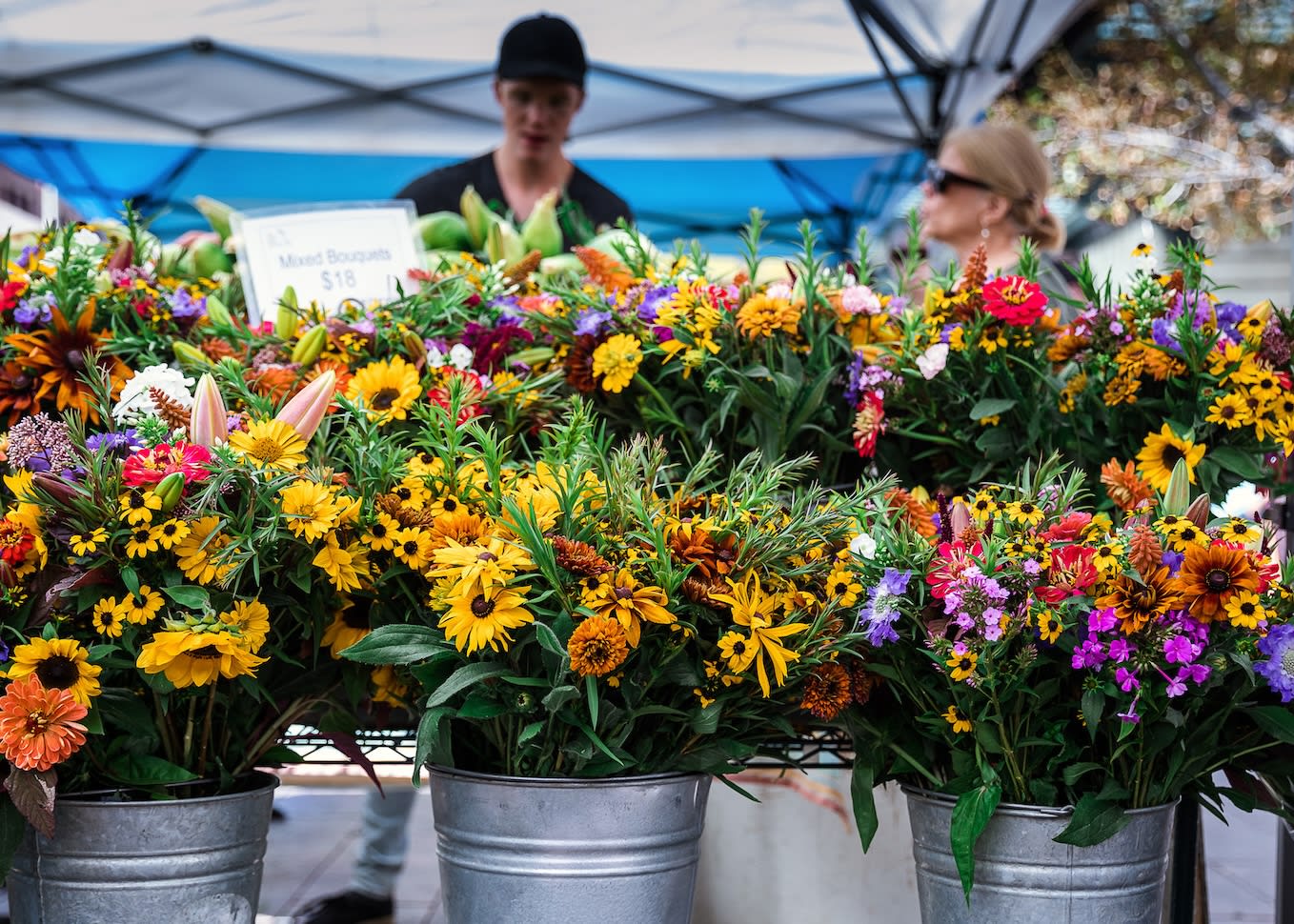 Image Credit: Boulder Flower Farm
September 2
Over 60 of our regions finest designers and artists have been invited to produce a large format poster – each utilizing the same theme: DESIGN FOR CHANGE. "THE CREATIVE CITY" exhibit will explore how to use design to create value and make the world a better place. This event provides a socially-distanced indoor/outdoor setting featuring the sights and sounds of the Art District with local artists, food vendors, musicians and free family-friendly activities!
Various Dates and Times
The bounty of Boulder's 850 farms is a sight to behold over Labor Day weekend, and you can explore it all on the Boulder County Farm Trail. Take a scenic farm drive, stopping at some farm stands; have an on-farm experience, or simply taste the fruits of our farmers' labors in restaurants all over town.
September 2-4
Join Sans Souci for a night to remember as we return to The Museum of Boulder to celebrate the opening of our 19th season! Grab a local brew or glass of wine, and check out video installations looping throughout the Museum before the screening for an intimate experience with select films. Take a peek at the Museum's open exhibits, and delight in the surprise of live dance performance around every corner.
September 2-3
The Boulder Magic Show is back and we can't wait to astonish and amaze you with this month's performers! Ben Young has thrilled audiences worldwide with his fresh spin on the typical magic show. Forget the rabbits and sequins, and join Ben in an upbeat show that focuses on a fun group experience!
Mountains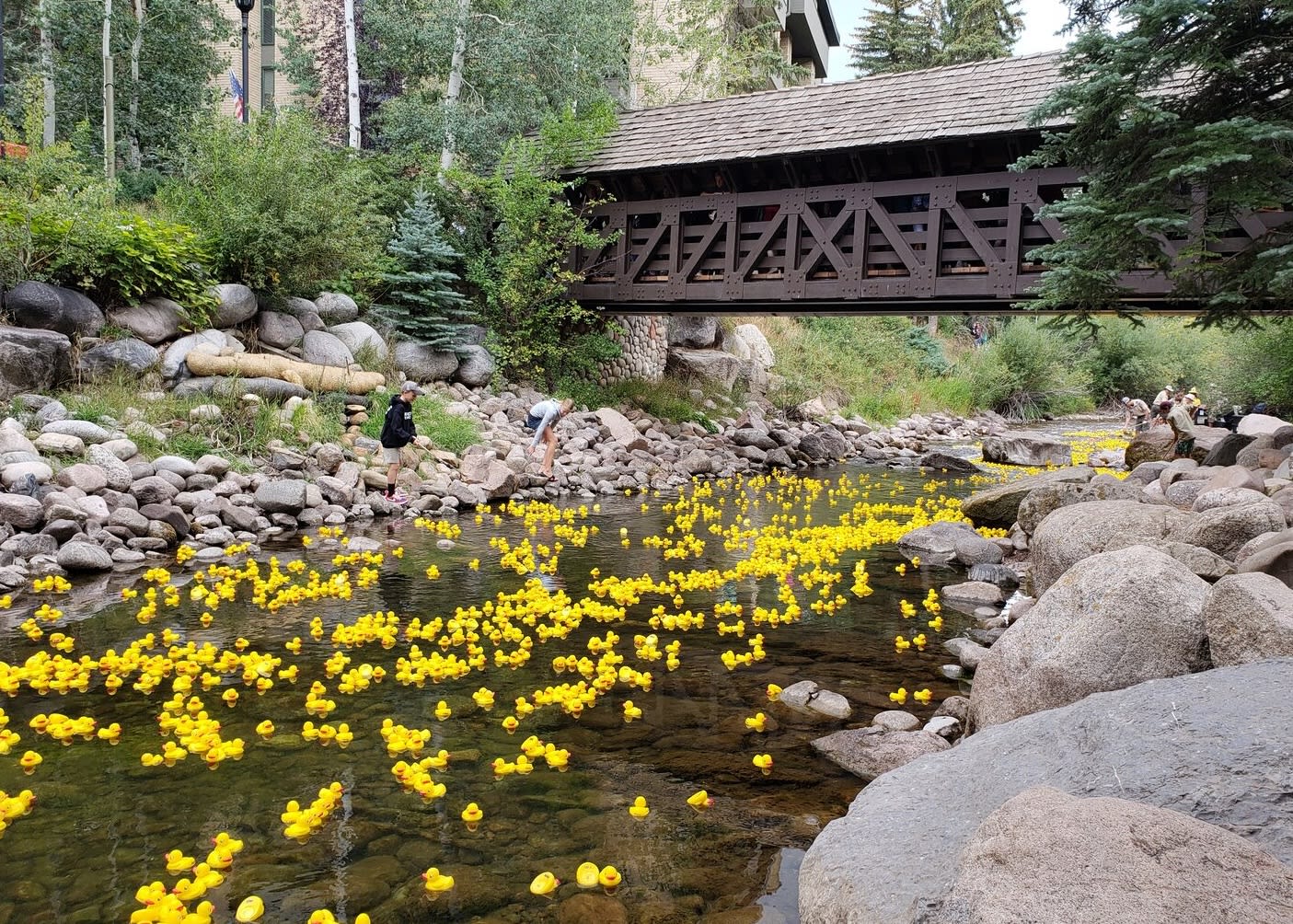 Image Credit: Vail Duck Race
Estes Park Labor Day Arts & Crafts Show
September 3-5
Original artisan works will be on display under nearly 100 tents during the Estes Valley Sunrise Rotary Club's annual Labor Day Arts & Crafts Festival. The event in Bond Park, the anchor for final summer events in the community, features a full range of juried artistic endeavors from sculpture, paintings, jewelry, wood, photography, fiber art and more created by artisans in their own studios.
September 2-4
Founded in 1991, Jazz Aspen Snowmass returns over Labor Day Weekend for another three days of music in the mountains. Snowmass Town Park will see performances by Stevie Nicks, Chris Stapleton, Leon Bridges, Little Big Town, Zach Bryan, Patrick Droney and Marc Broussard.
September 2-5
Telluride Film Festival's celebration of artistic excellence brings together cinema enthusiasts, filmmakers, and artists to discover the best in world cinema in the beautiful mountain town of Telluride, Colorado. TFF will screen nearly ninety feature films, short films, and revival programs representing twenty-five countries, along with special artist Tributes, Conversations, Panels, Student Programs, and Festivities.
September 4
This year marks the 19th annual Vail Rotary Rubber Duck Race supporting the Vail Rotary Club. Come cheer your duck to the finish line as we send 10,000 yellow rubber ducks down Gore Creek while supporting local and international projects.
Happy Labor Day Weekend!