Denver Real Estate Market Report: Cheesman Park, Country Club, Morgan's Historic District, and Congress Park
By David Schlichter
The market is definitely picking back up, and we're seeing the return of multiple offer situations--though it is important to note that they aren't happening on every listing. Interestingly, the number of active listings is up year over year, while the number of closed transactions is down year over year. That means that even though we are still in a seller's market, buyers have more power this year than they did at e same time last year.
Interest rates will have a big impact on what happens for the remainder of 2023. Rates fell at the start of the new year, then over the last few weeks they have crept back up. Real estate is a long-term investment, and when rates fall in the future, buyers can refinance to save money on a monthly basis. Because Denver continues to be a growing metro area where new construction has not kept up with buyer demand and population growth, though, we don't expect a major decline in home values in the near term, medium term, or long term (though if the last three years have taught us anything it is that you never know what is around the corner!).
While the next 6-12 months may be choppy, buyers who hold off on buying to wait for lower interest rates may be met with higher prices when they resume their search--and if rates drop notably, that could lead to even higher buyer demand and more buyer competition.
With these complex and rapidly shifting market conditions, you deserve an expert to assist you with all of your real estate needs.
Contact us
today to let us know what we can do for you!
Cheesman Park, Country Club, Congress Park, and Morgan's Historic District: Neighborhood Activity
Cheesman Park, Country Club, Congress Park, and Morgan's Historic District: Market Stats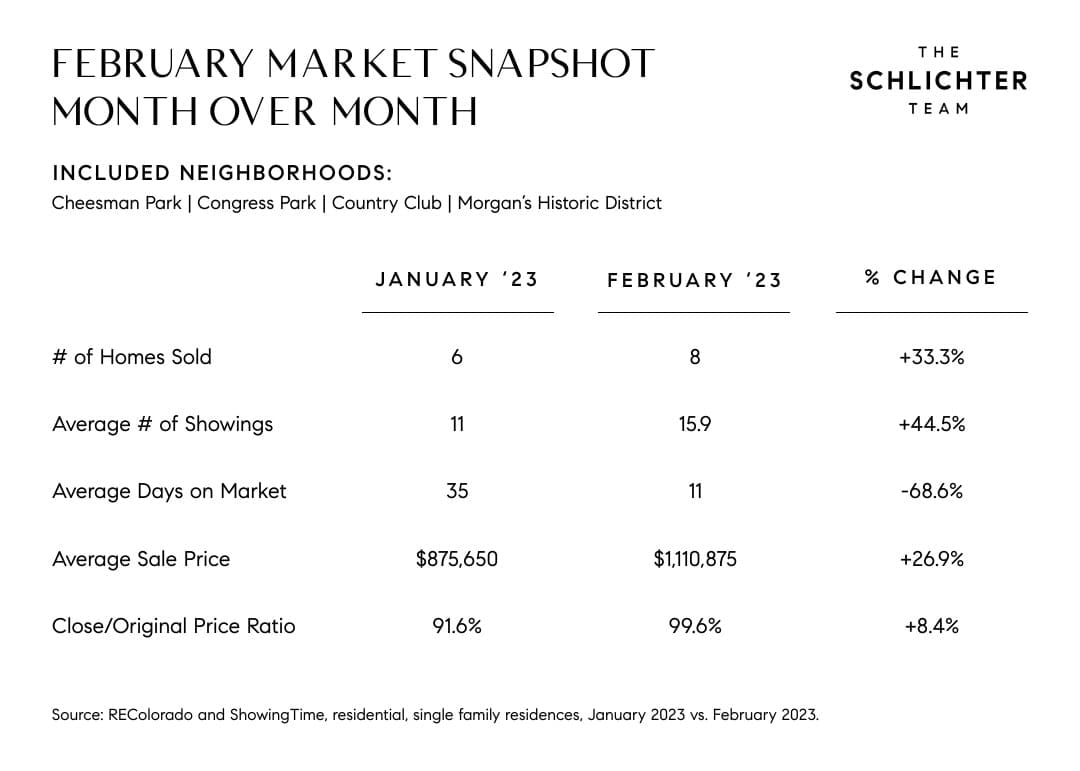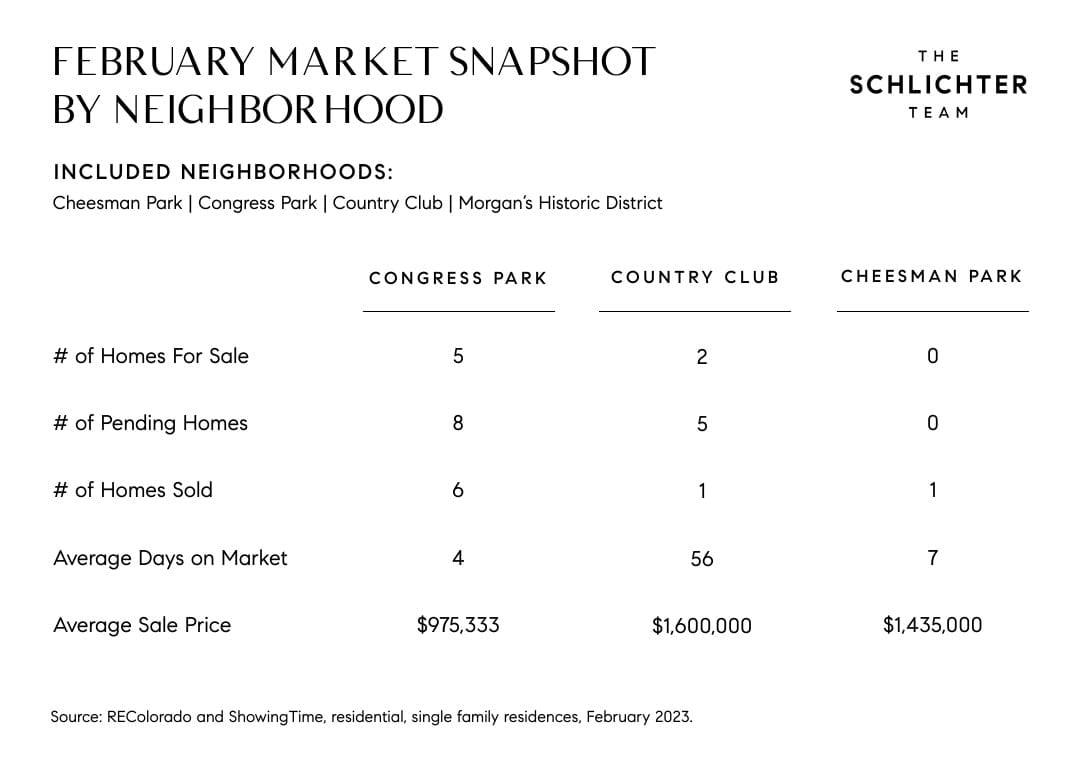 Denver Metro Area: Market Stats