Denver Real Estate Market Report
The Best Time in 2023 to be a Denver Area Home Buyer? Right Now.
By David Schlichter
If you've been thinking about buying a new home, based upon our analysis of the local real estate market and macroeconomic trends, right now appears to be the best time of the entire year to do so.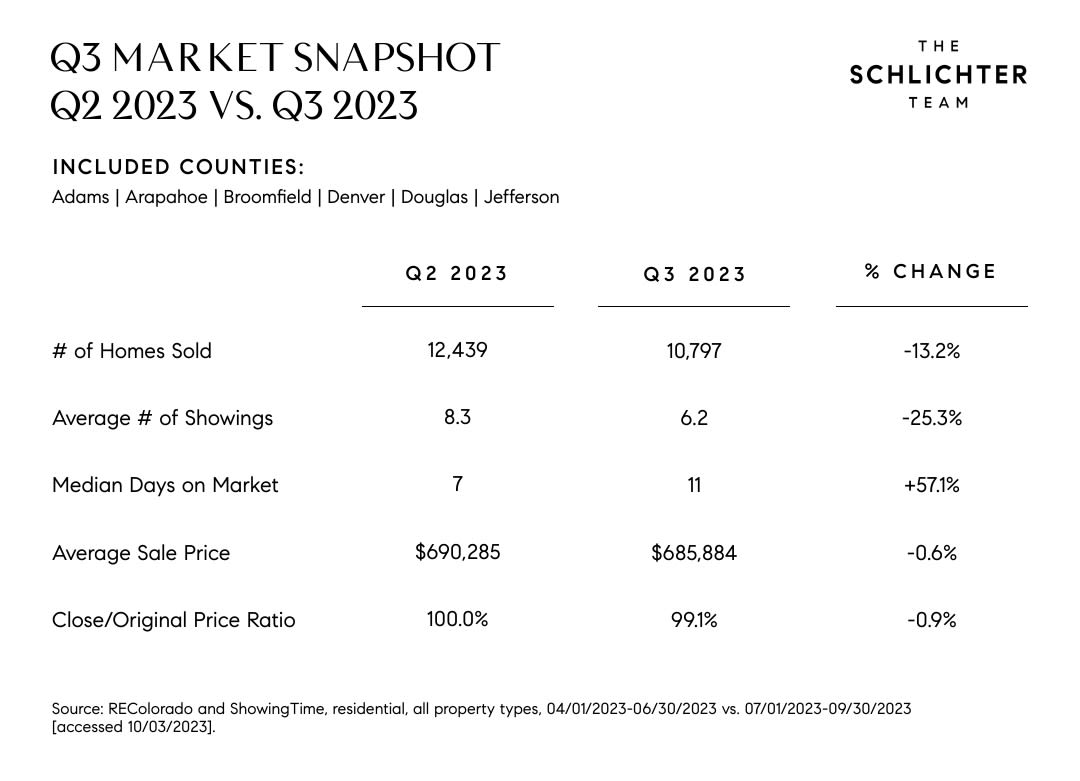 As you can see from the stats above, the Denver real estate market is cooling down. This shouldn't be a surprise given the seasonality of our market, but the cool-down is more pronounced this year than in years past. In this video, David Schlichter provides an overview of the current market conditions and describes how right now is likely the best time in 2023 for buyers to purchase a home!
As always, please reach out if there is anything we can do for you!
Denver Metro Area: September Market Snapshot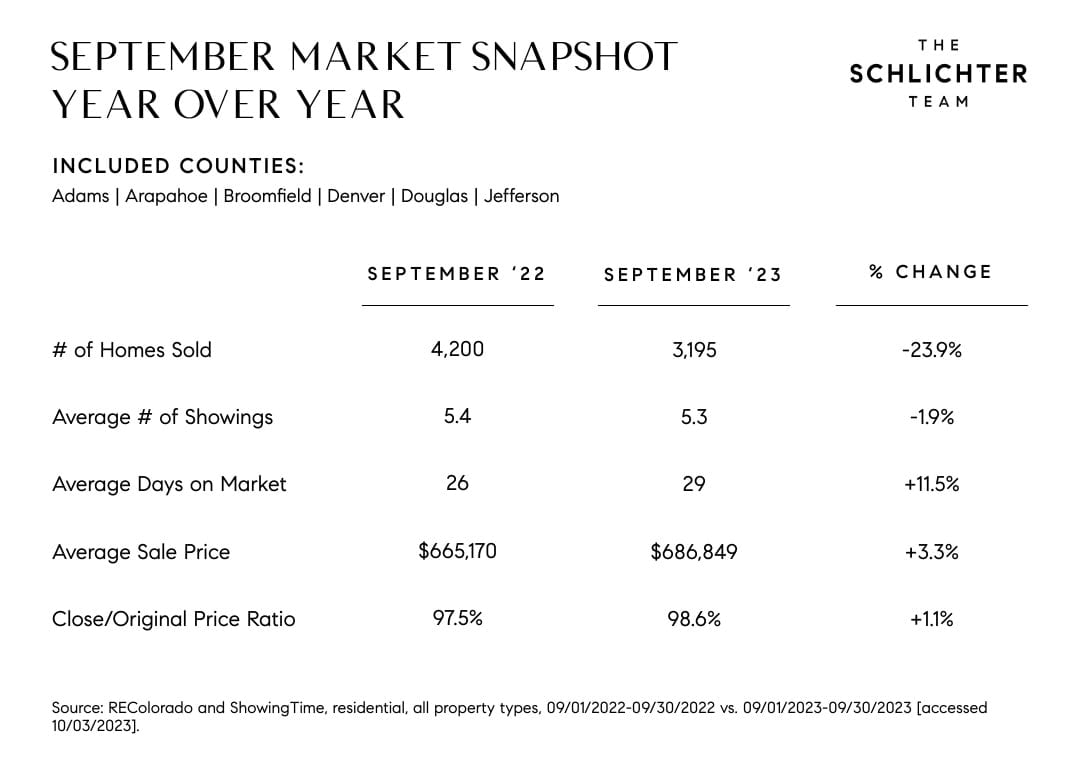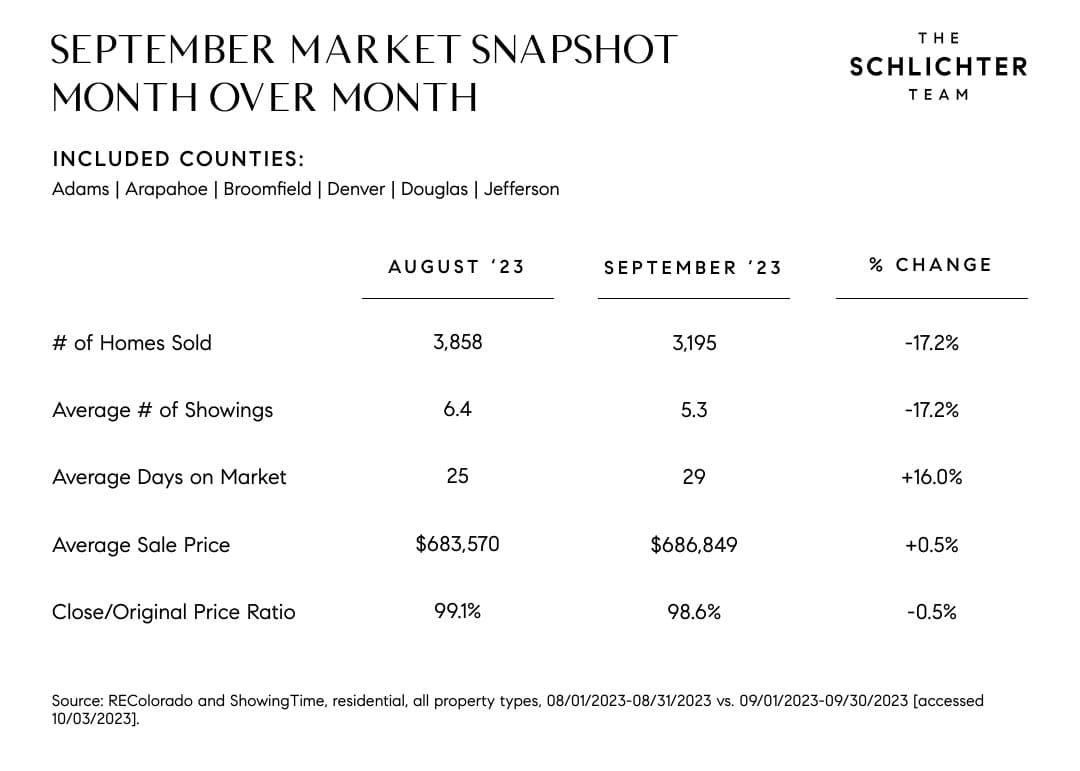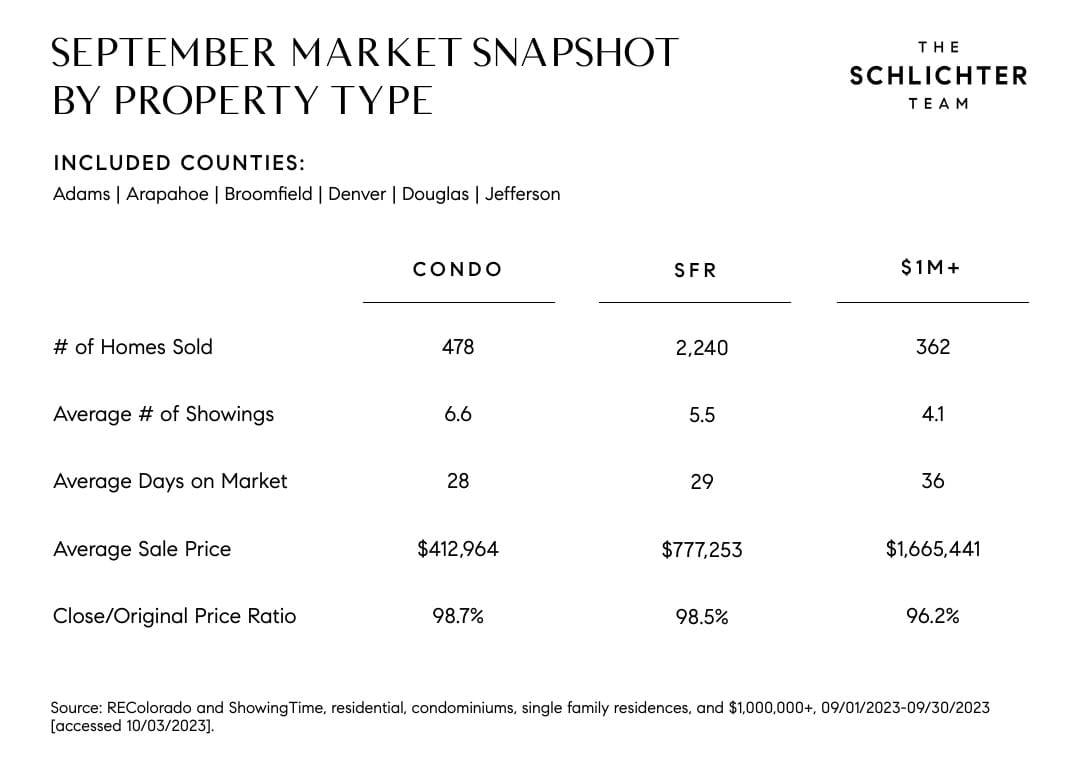 Denver Metro Area: Q3 Market Snapshot