National Market Trends
You likely know that home prices nationally have risen dramatically over the last decade: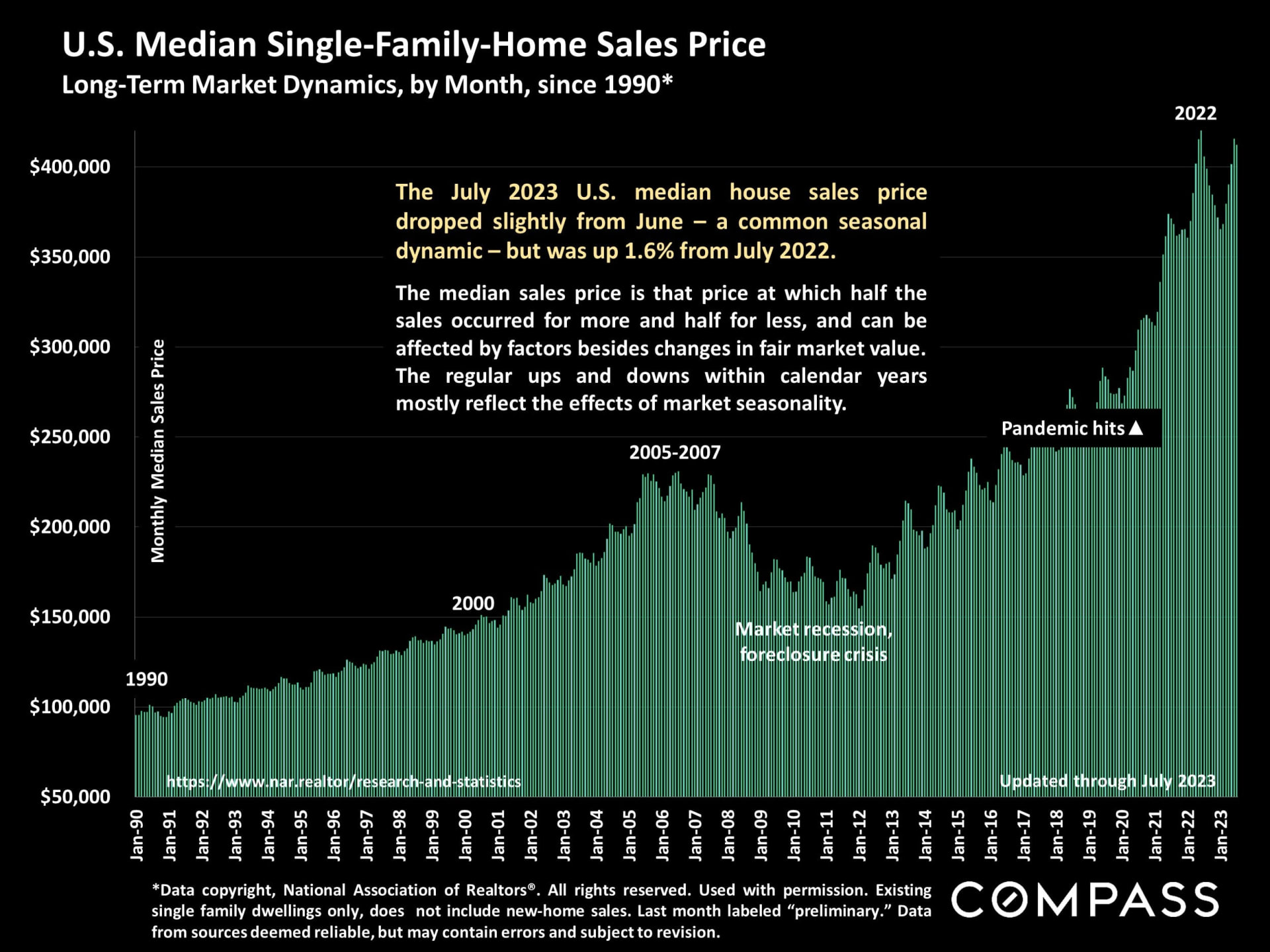 Part of the reason prices have remained high lately is the lack of inventory. Below, you can see a 12-month rolling average of the number of new listings across the country: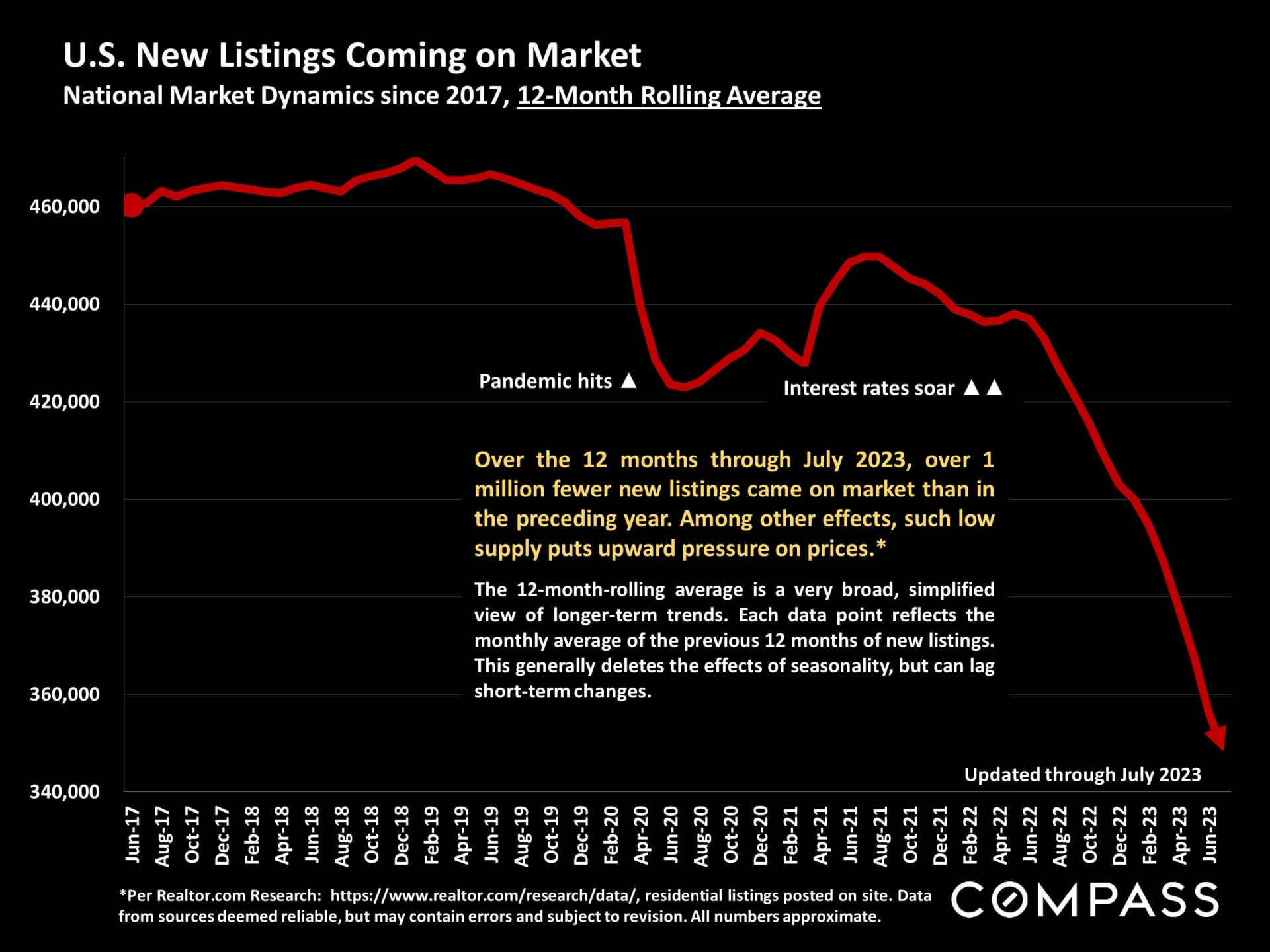 There are two key reasons why there aren't currently more homes for sale: builders can't build them fast enough to meet demand and many people who have locked in low interest rates don't want to give those rates up. Even though mortgage rates feel very high right now, the following chart shows how, on a historical basis, interest rates are actually below the average for the last ~50 years: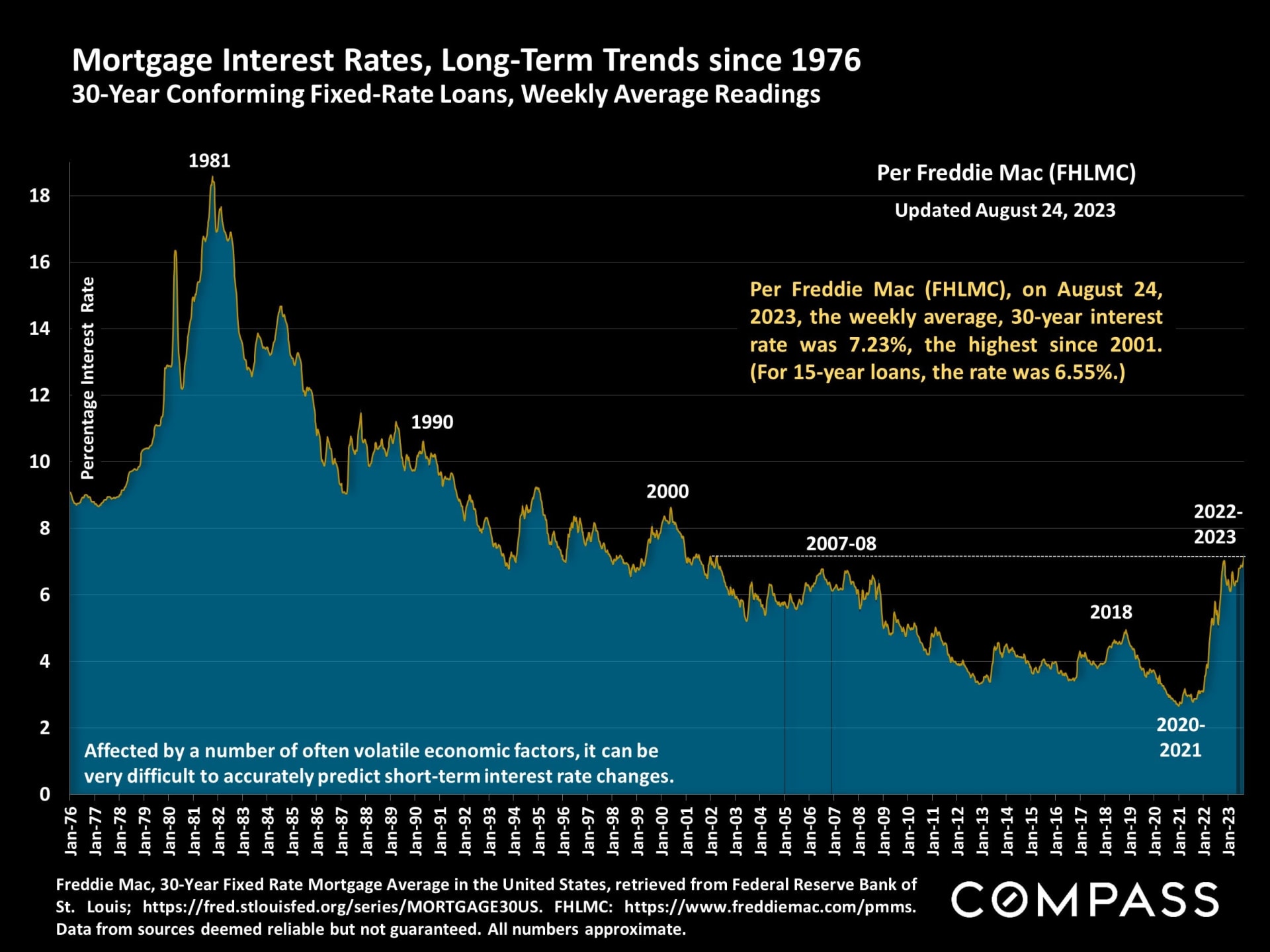 The pandemic, remote work, and return to office have all shifted domestic migration patterns. Some states have been net beneficiaries while others have experienced significant population drops. Thankfully, Colorado has been a net beneficiary of migration patterns and continues to have net positive population growth, as can be seen from the chart below: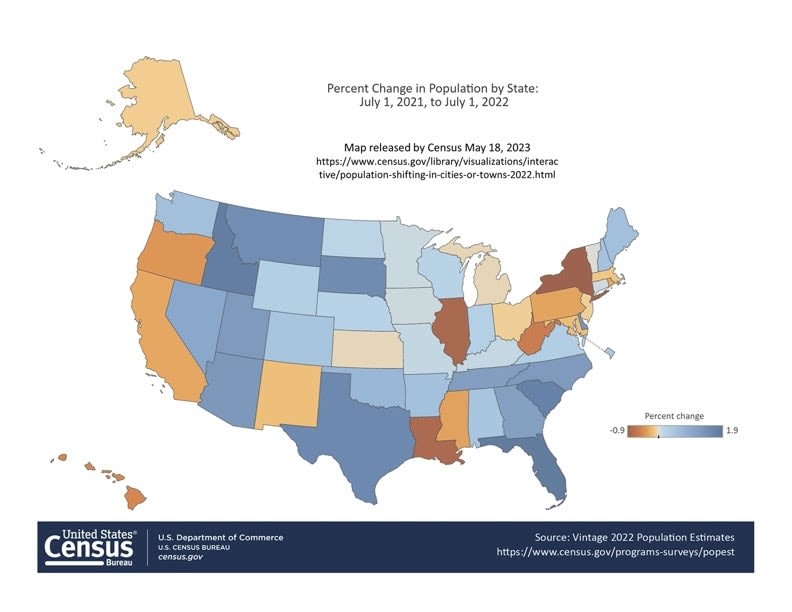 Positive population growth tends to support home values because as the total population rises, demand for housing increases. Colorado continues to be a great place to live, work and play with access to world-class outdoor recreation, a strong state economy, low unemployment, low property taxes, great restaurants, wonderful entertainment, sports, and so much more. As long as people will continue to want to live here, Colorado will continue to be a great place in which to own real estate!