We've been preparing you for a potential shift in the real estate market, and that shift has now begun. We're getting lots of questions from our past, current, and prospective clients about what the implications are for them, so we definitely encourage you to read the market update in this newsletter to get up to speed. If you've been thinking about selling and/or buying a home in the next 12 months, please be in touch so that we can discuss your unique situation and make a customized plan for you.
By David Schlichter
The Real Estate Market Is Shifting: What You Need To Know
The start of 2022 was the best time in history to sell a home in the Denver metro area. Generally speaking, new listings were selling for well above the asking price with multiple offers more often than not. While market conditions are still incredibly strong for sellers, a shift in market conditions is underway. The market is experiencing a decrease in offers per listing, lower closed price to original price ratios, increased days on market, and significantly more price reductions.
Much of this is a result of rising interest rates. At the end of 2021, the average interest rate for a 30-year fixed rate mortgage loan was 3.11%. Five months later, the average interest rate for the same type of loan has increased significantly to 5.27%. As interest rates rise, buyers' purchasing power declines.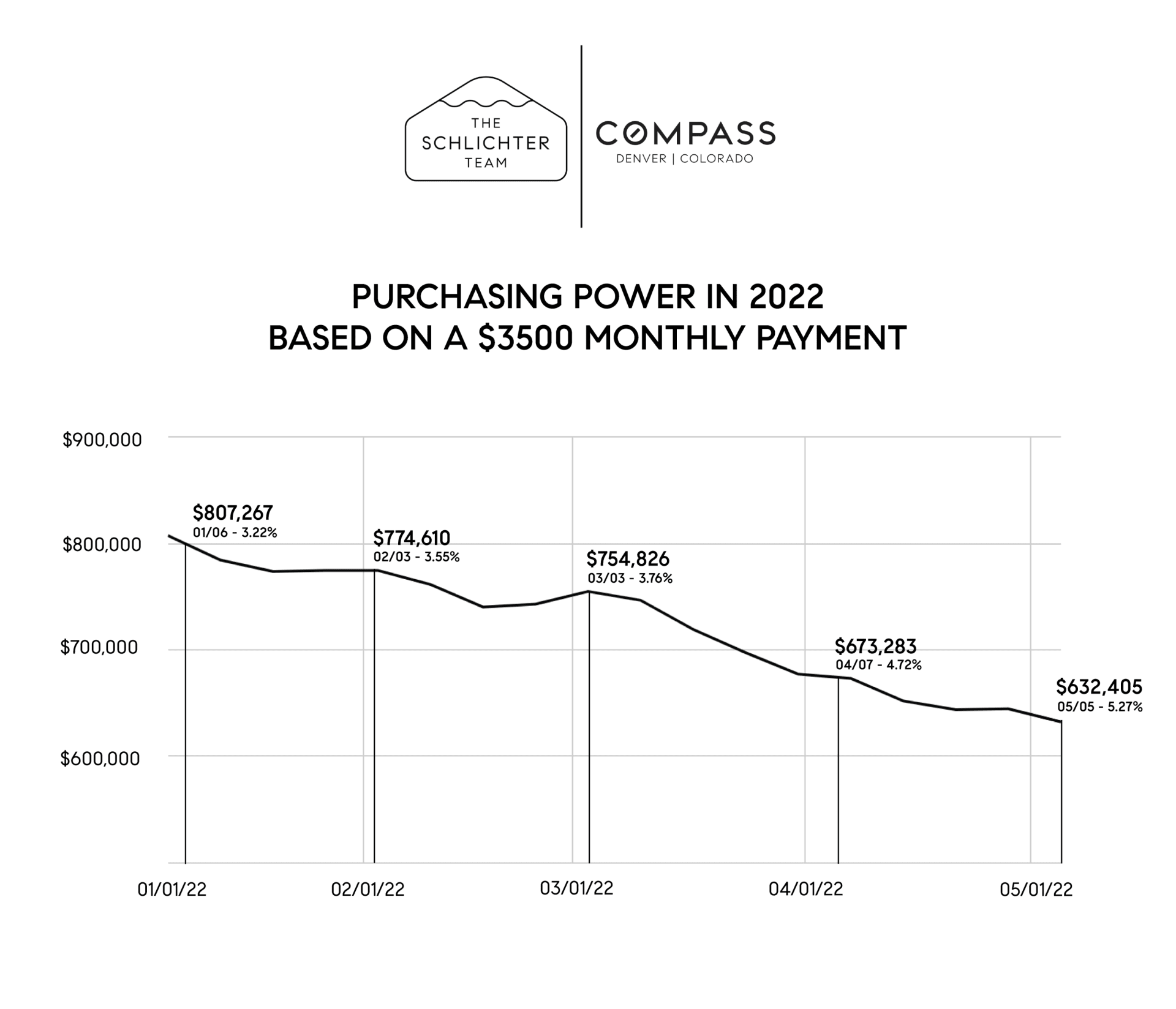 Source: Federal Reserve Bank of St. Louis, using data for 30-year fixed rate mortgage average in the US.
What does this mean for sellers?
We are still in a very strong seller's market with significantly more buyers looking than there are sellers selling. Having said that, sellers should expect fewer offers per listing, longer days on market, and a lower closed price to original price ratio on average. This is definitely not the time to overreach on your asking price! As the spring progresses into summer, prices ordinarily begin to peak for the year, but some signs are indicating that prices may have already peaked for the year.
What does this mean for buyers?
While the market is still extremely competitive, buyers who stay persistent and engaged with their searches now have a relatively higher likelihood of any given offer being accepted, they can potentially get more from sellers on inspection, and they may be able to get properties for a better price. With interest rates expected to continue to rise in the near term, locking in a rate soon may be very helpful to save money over the life of the loan.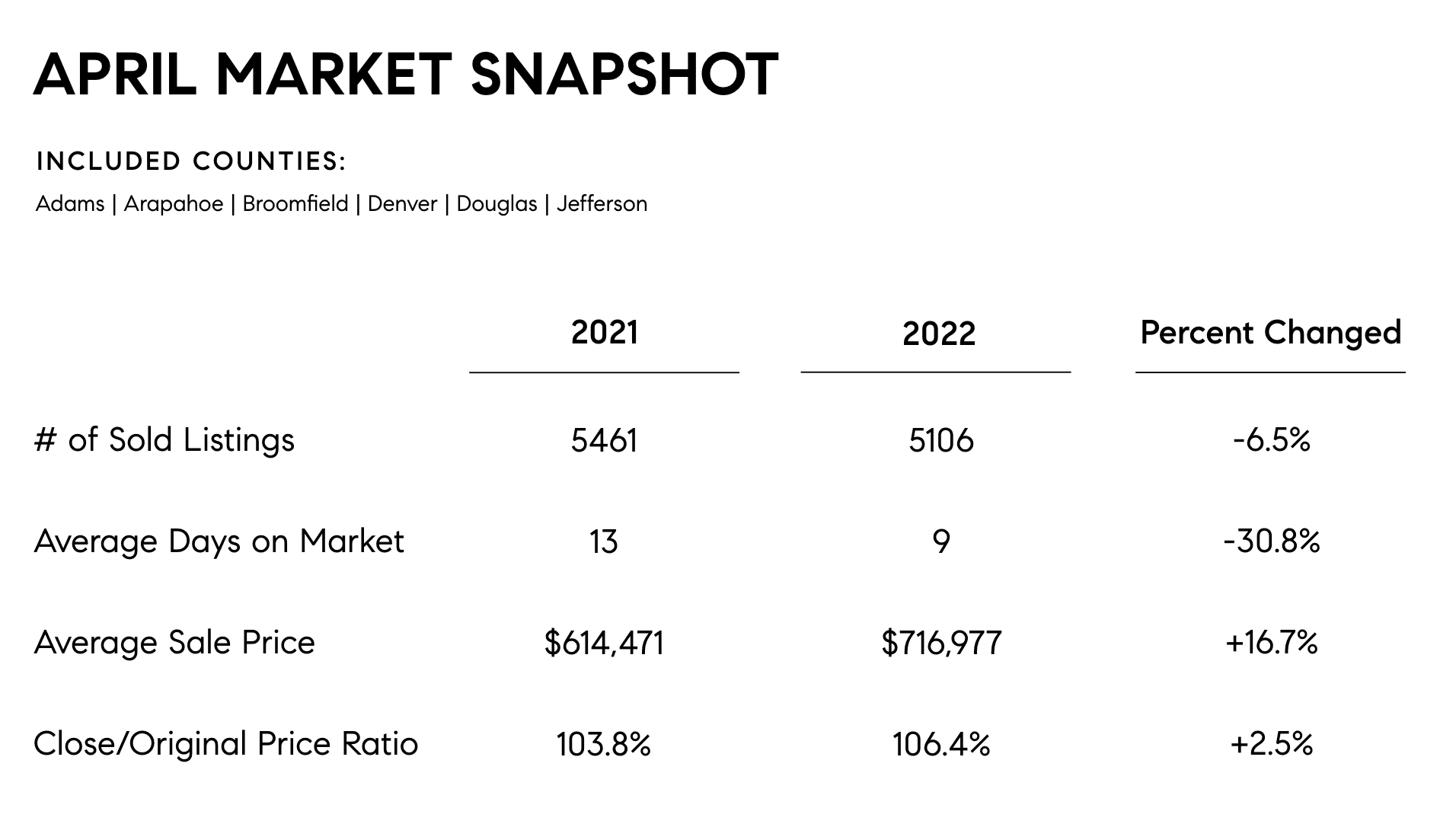 Source: REColorado, using data for all property types (residential), April 2021 and April 2022.